Mineralite Induction
Suitable for all cooking surfaces
Mineralite Induction, designed for everyday use, offers a good quality non-stick coating and allows healthy cooking, without adding oils or other fats. The internal embossed design, as well as being aesthetically pleasant, it's able to improve the non-stick properties. Furthermore, the thickness and the excellent quality of the aluminium guarantees a perfect heat distribution during cooking and stability of the bottom.
Features
Catalogue

Cooking with Mineralite Induction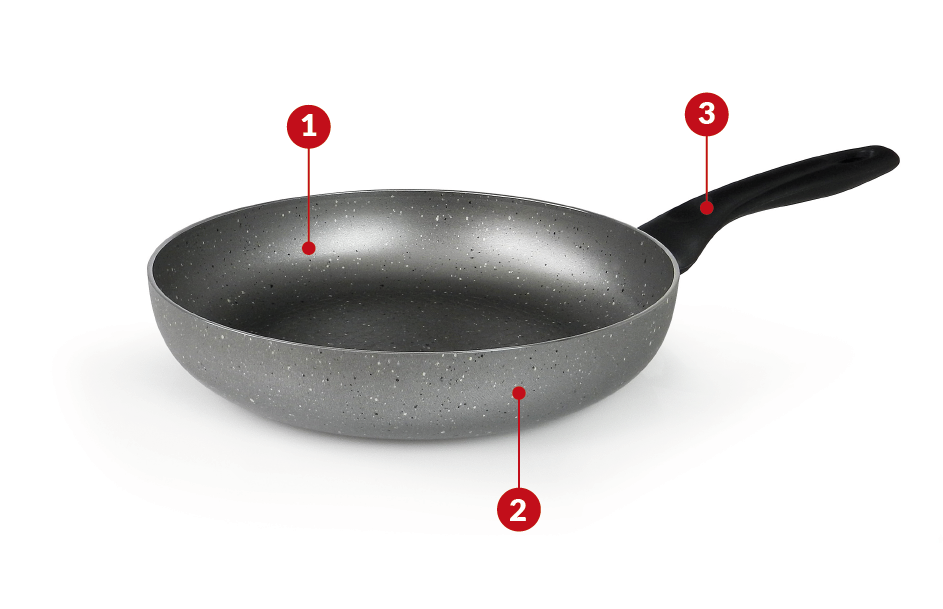 Mineralite Induction guarantees:
Advantages to improve your daily life
The external Easy Cleaning coating is a guarantee against cooking stains that can be removed immediately with a simple wiper with a cloth. The special brushed finish makes the bottom anti-slip and resistant to high temperature.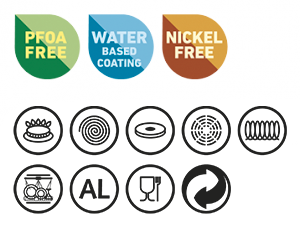 Safe coating.
Flonal non-stick coatings are free from nickel, heavy metals and PFOA.