Marmo
Natural inspiration
Marmo has an unmistakable style, which recalls nature. The internal coating is ultra-reinforced with hard mineral particles, guaranteeing perfect release and maximum resistance against scratches and abrasions. The handle, provided with soft wood effect finishing, gives a touch of naturalness to the product.
Features
Catalogue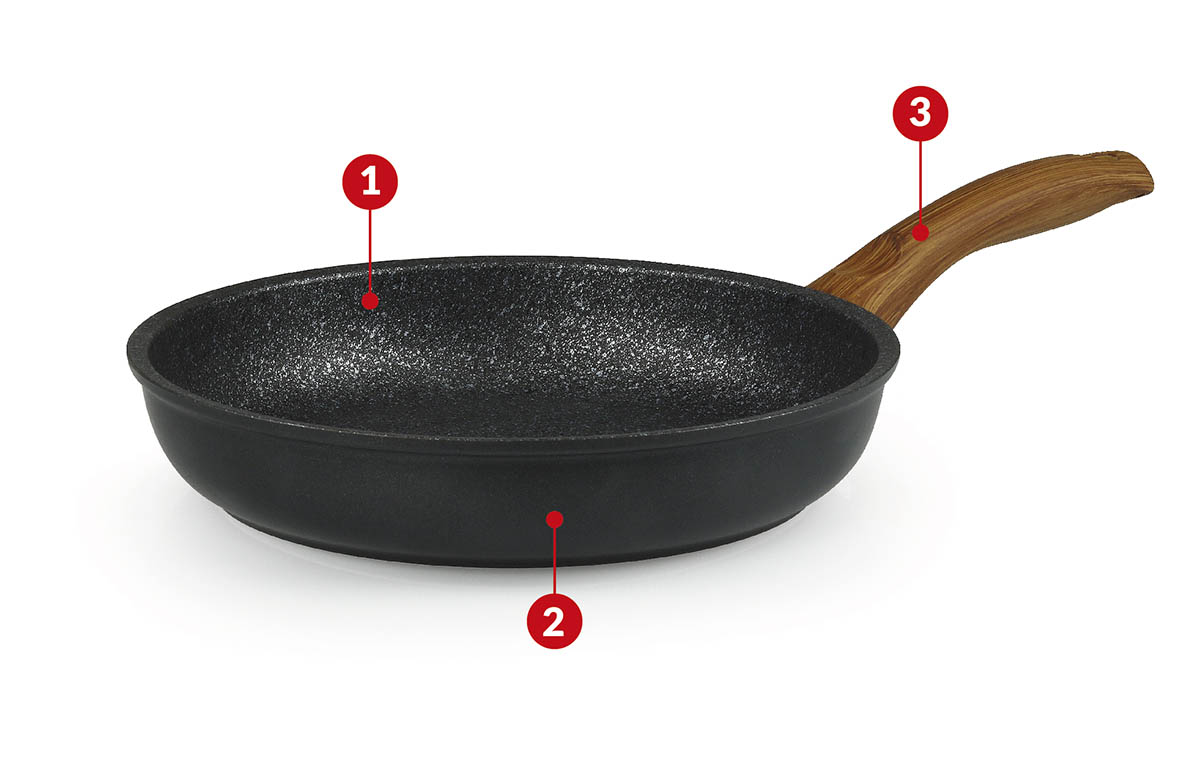 Advantages to improve your daily life
The forged body ensures the best stability and resistance over time. The high aluminium thickness on the bottom ensures perfect heat distribution during cooking.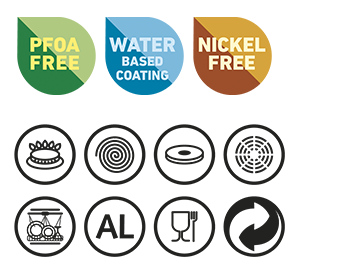 Safe coating.
Flonal non-stick coatings are free from nickel, heavy metals and PFOA.
Our technology