Monolite
Not for everybody!
The oldest material today lives again in new shapes to serve those who love nature in the kitchen. It is in fact from stone that we draw inspiration to create Il Monolite Italiano: a line which aims at the top offering highly performing coatings together with an aluminium thickness of the base of 6,0 mm. Besides that, the steel bottom makes it suitable to any heat surface, including induction. Features that make this line unique of its kind.
Features
Benefits
Assortment
Catalogue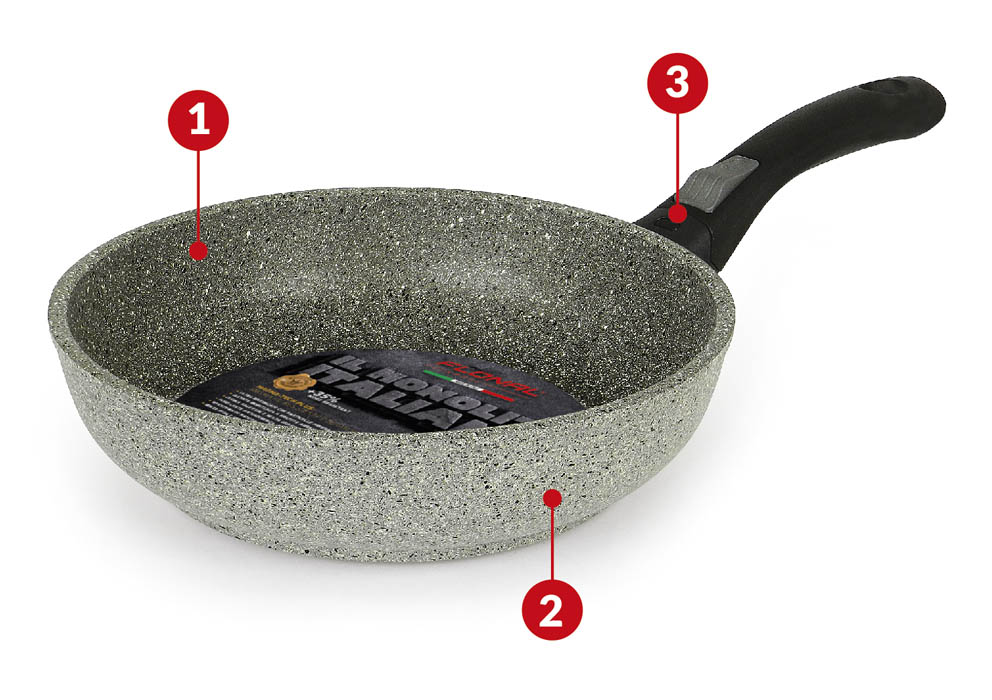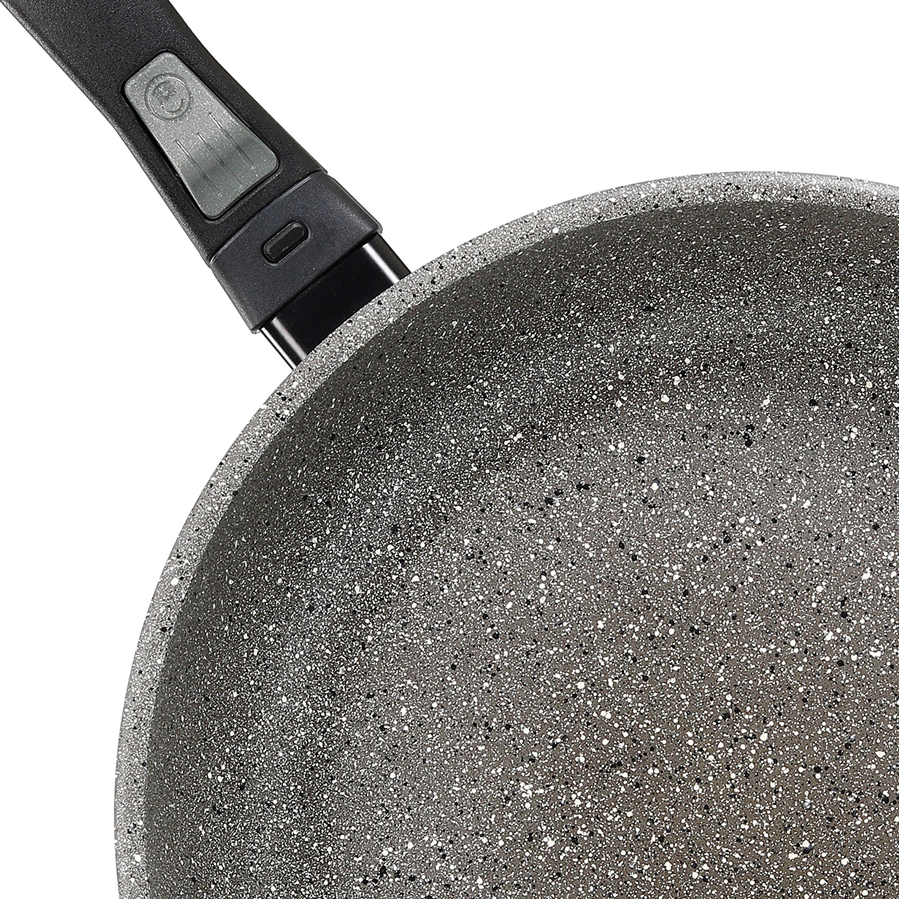 Outstanding non-stick!
The Magma-Tech Plus coating, ultra reinforced with micro mineral particles, is designed for maximum wear resistance, stable and efficient performances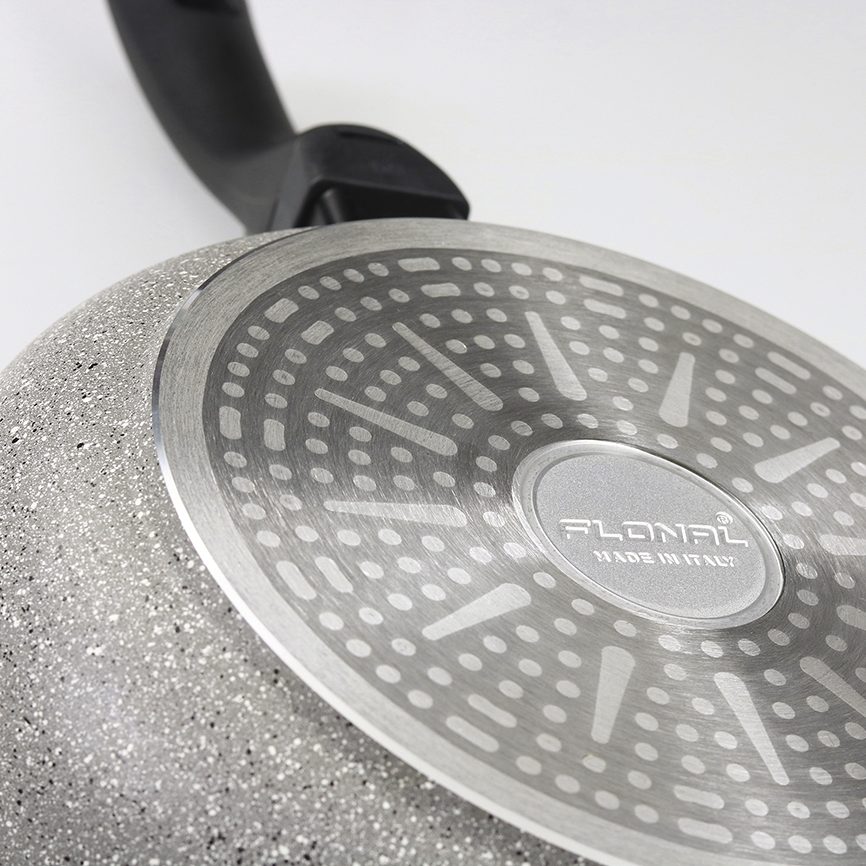 Induction bottom
It is compatible with all the cooking hobs, including induction, thanks to a new technology that consists in applying the magnetic bottom simultaneously with the forging operation.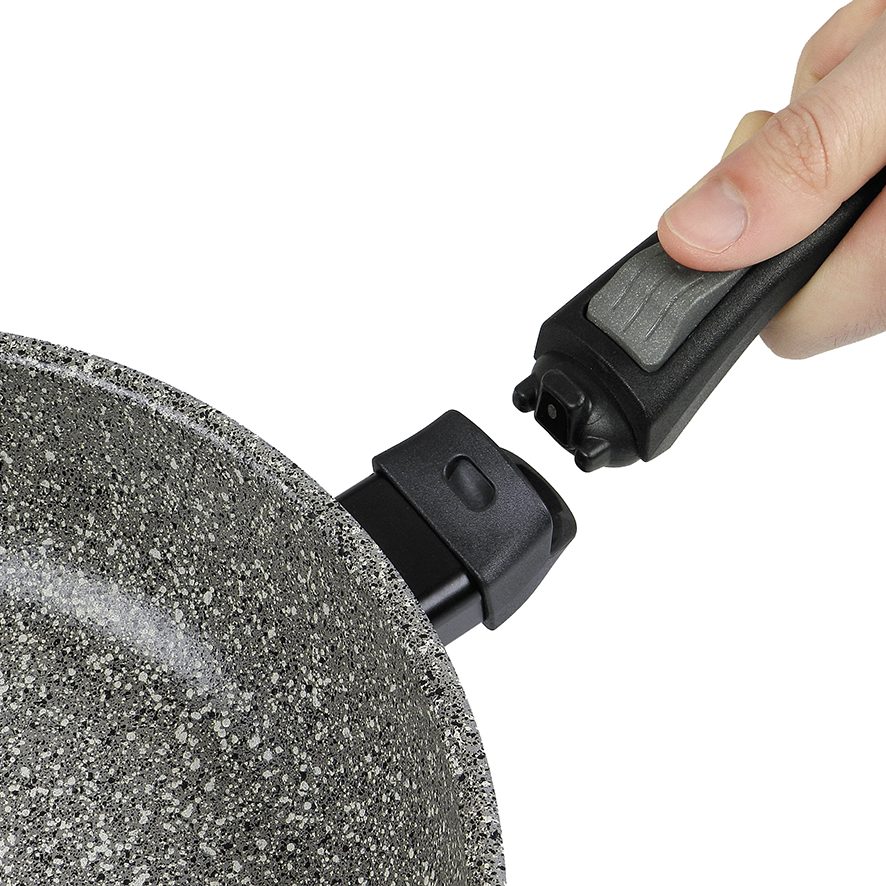 Removable handle
After removing the handle with a simple movement, the pan can be used in oven up to 220°.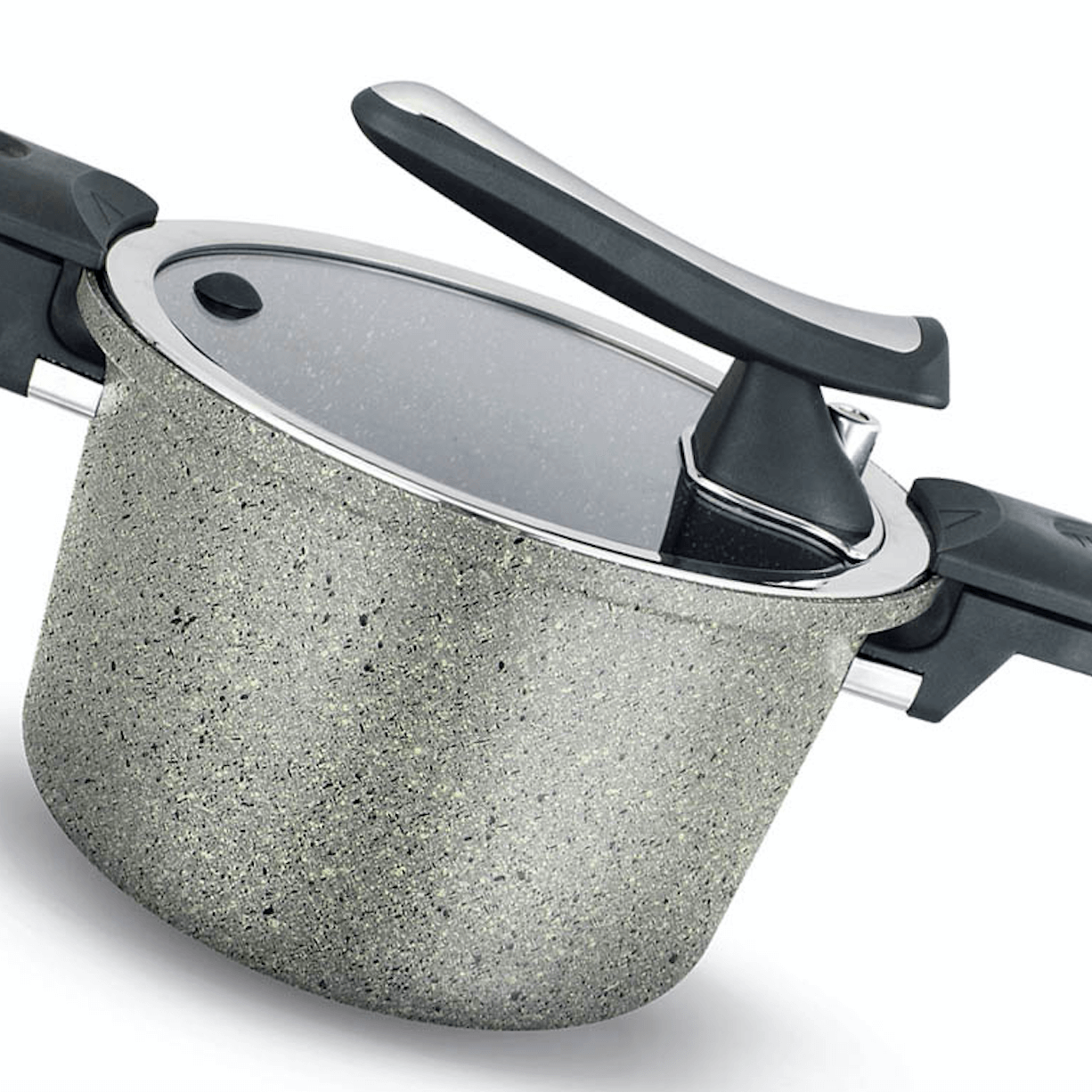 Fast Cooker
It is the pot to reduce cooking times preserving nutritional values! Up to 6 liter capacity, it allows to cook delicious dishes in less time, being up to 50% faster than traditional cooking methods.
Advantages to improve your daily life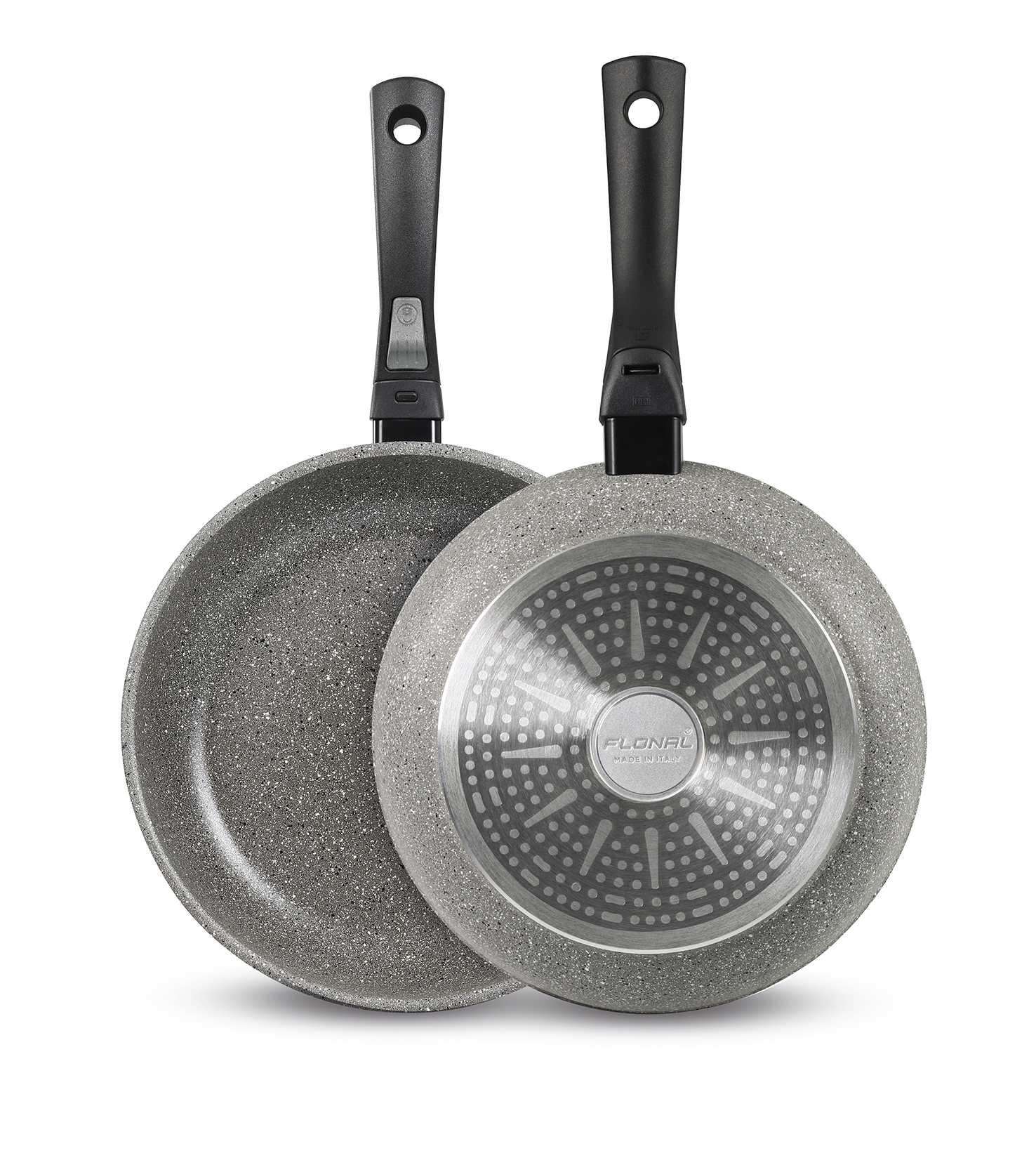 Safe coating.
Flonal non-stick coatings are free from nickel, heavy metals and PFOA.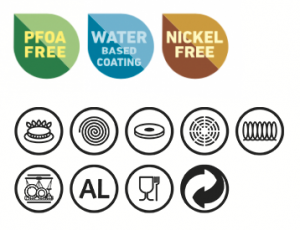 The high thickness of the aluminium allows a perfect heat distribution during the cooking.
The forged body makes the product extremely tough, ensuring a longer life.

Our technology