Palladium Terrae
The colours of nature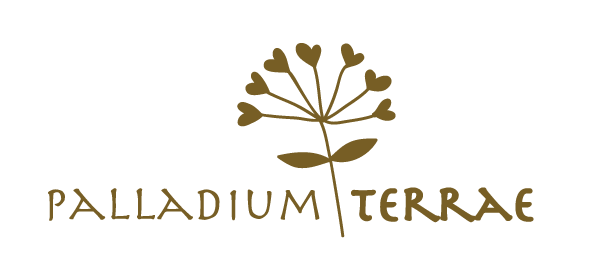 Cooking with Palladium Terrae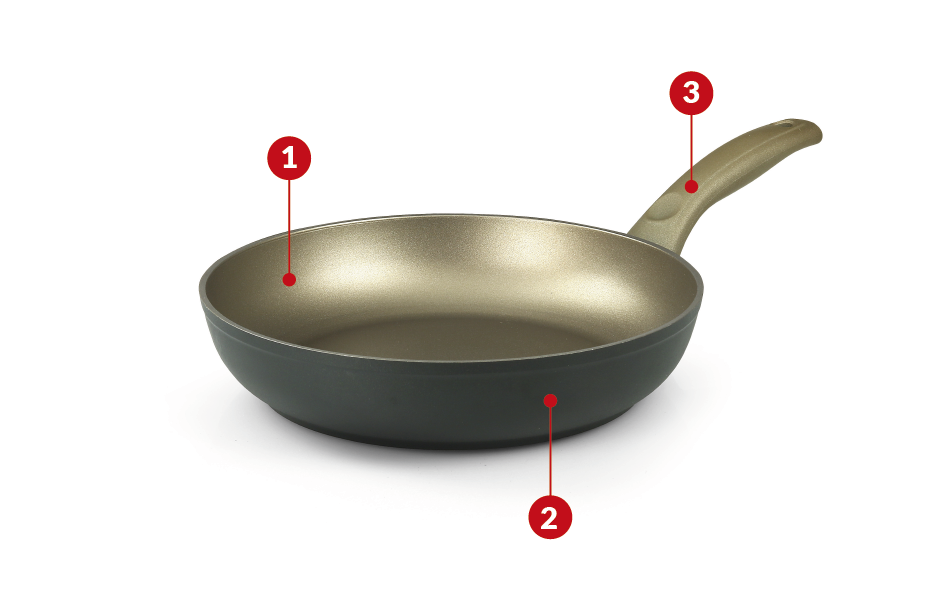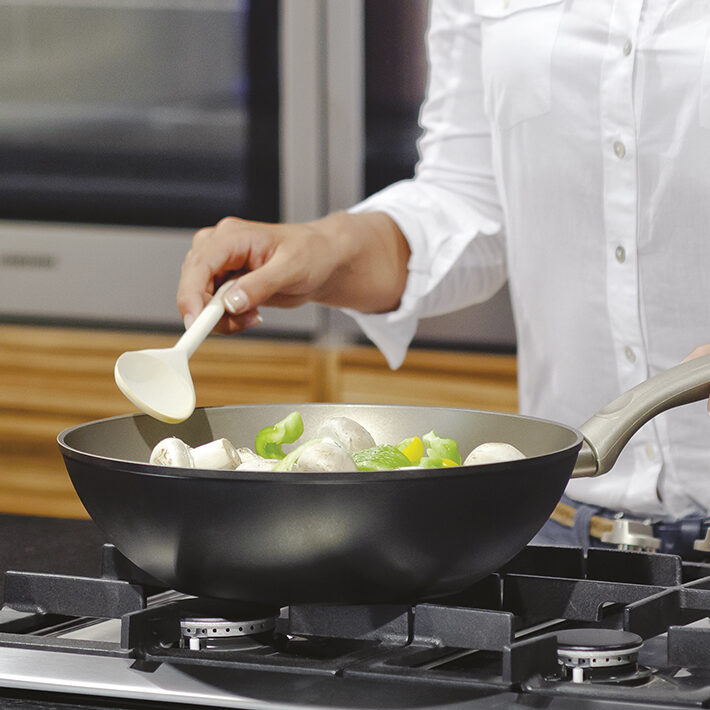 Excellent release
Non-stick coating reinforced with hard mineral particles, that preserves its properties over time. The light colour makes the monitoring of the cooking easier.
Great stability
The cold forging technique, addressing a greater amount of aluminium in the top edge and bottom, improves the product stability by ensuring a longer life.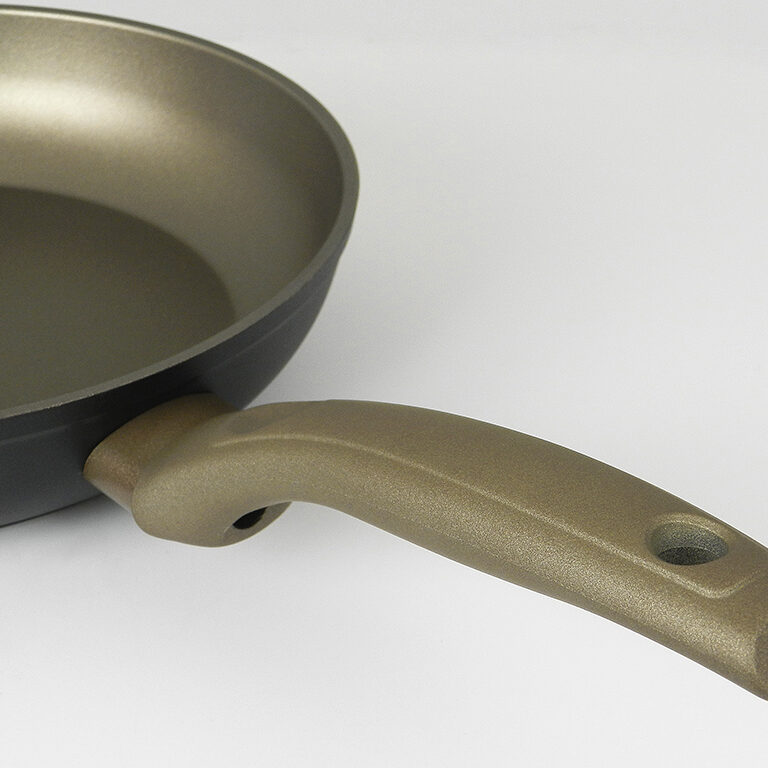 Comfortable grip
Ergonomic handle, heatproof with a soft touch finishing for an easy and safe grip.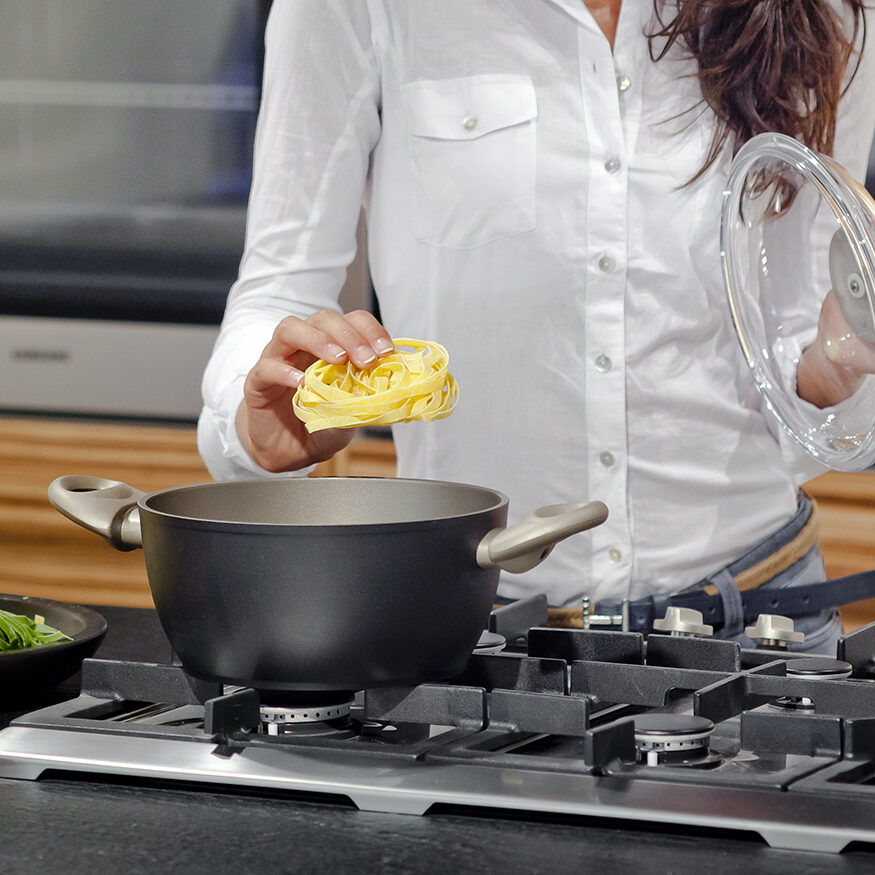 Perfect cooking
The high thickness of the bottom (4,0 mm) provides stability and ensures an even heat distribution during cooking.
Advantages to improve your daily life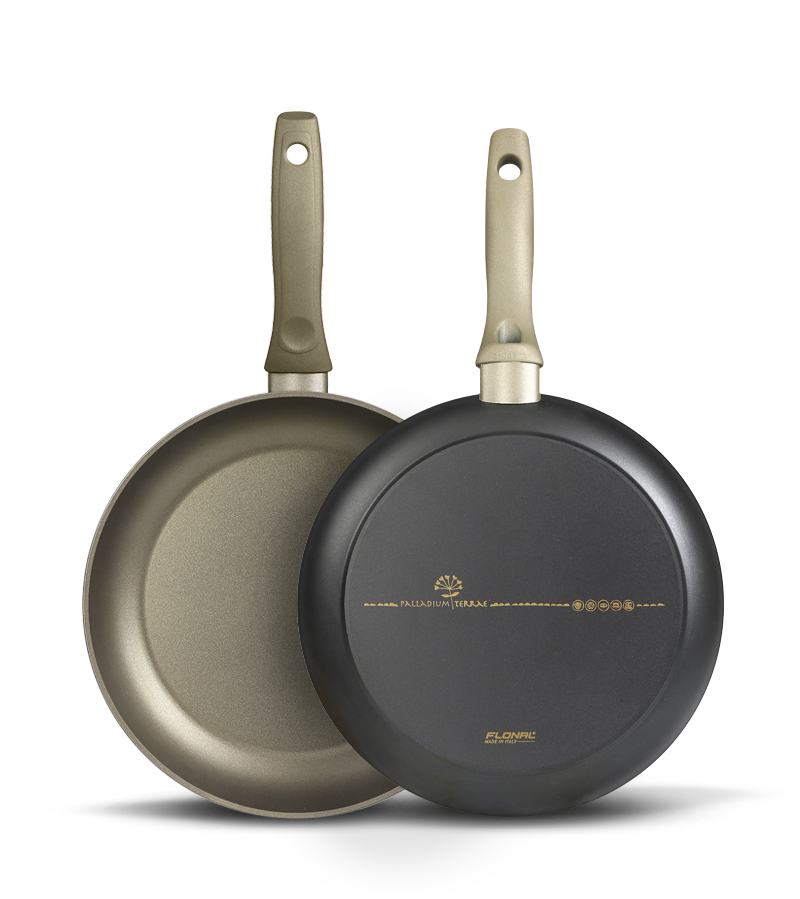 Safe coating.
Flonal non-stick coatings are free from nickel, heavy metals and PFOA.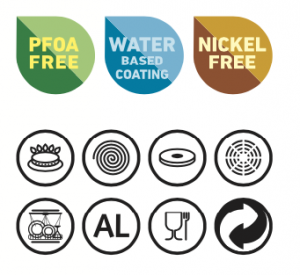 Palladium Terrae draws inspiration from nature.
Solid, durable and able to provide high quality performances.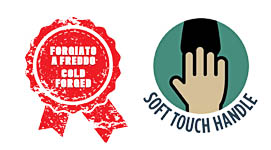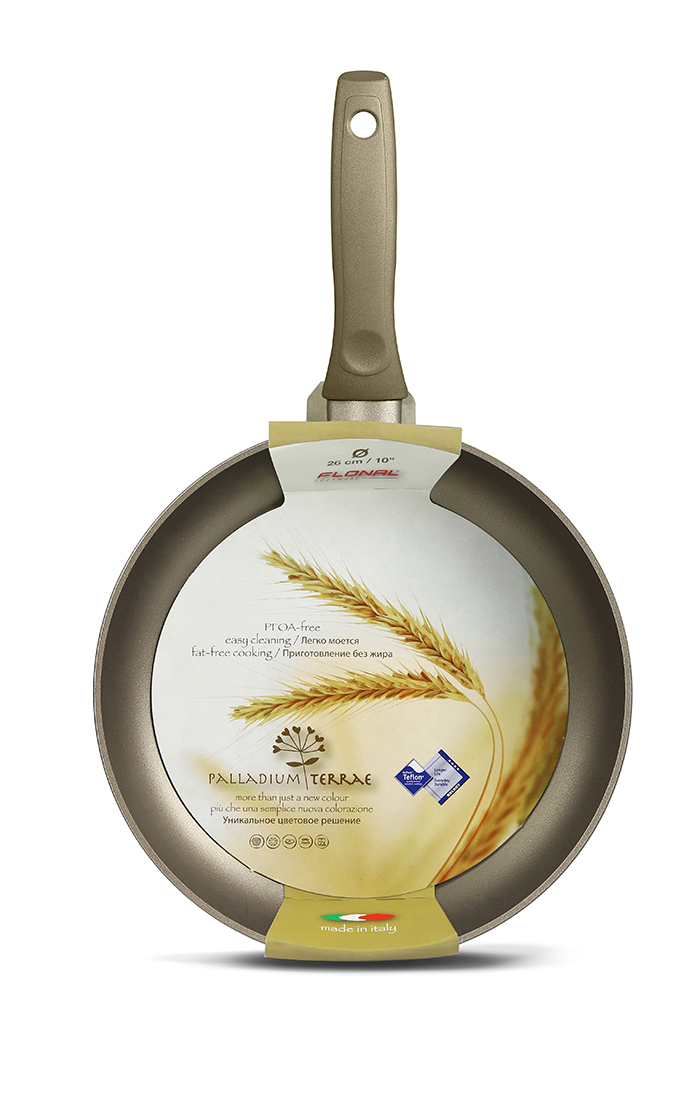 Palladium Terrae guarantees: