Pietra Viva comes from the need to offer high quality products, while maintaining competitive prices. Magma-Tech non-stick coating is a guarantee in terms of performance and durability. The outer porcelain enamel, with stone effect, is enriched by the new elegant silk-screen printing, with a non-slip function. Finally, the items are provided with a device for detecting the right cooking temperature.
Features
Benefits
Assortment
Catalogue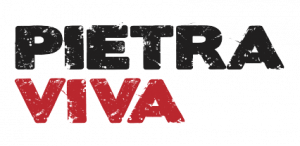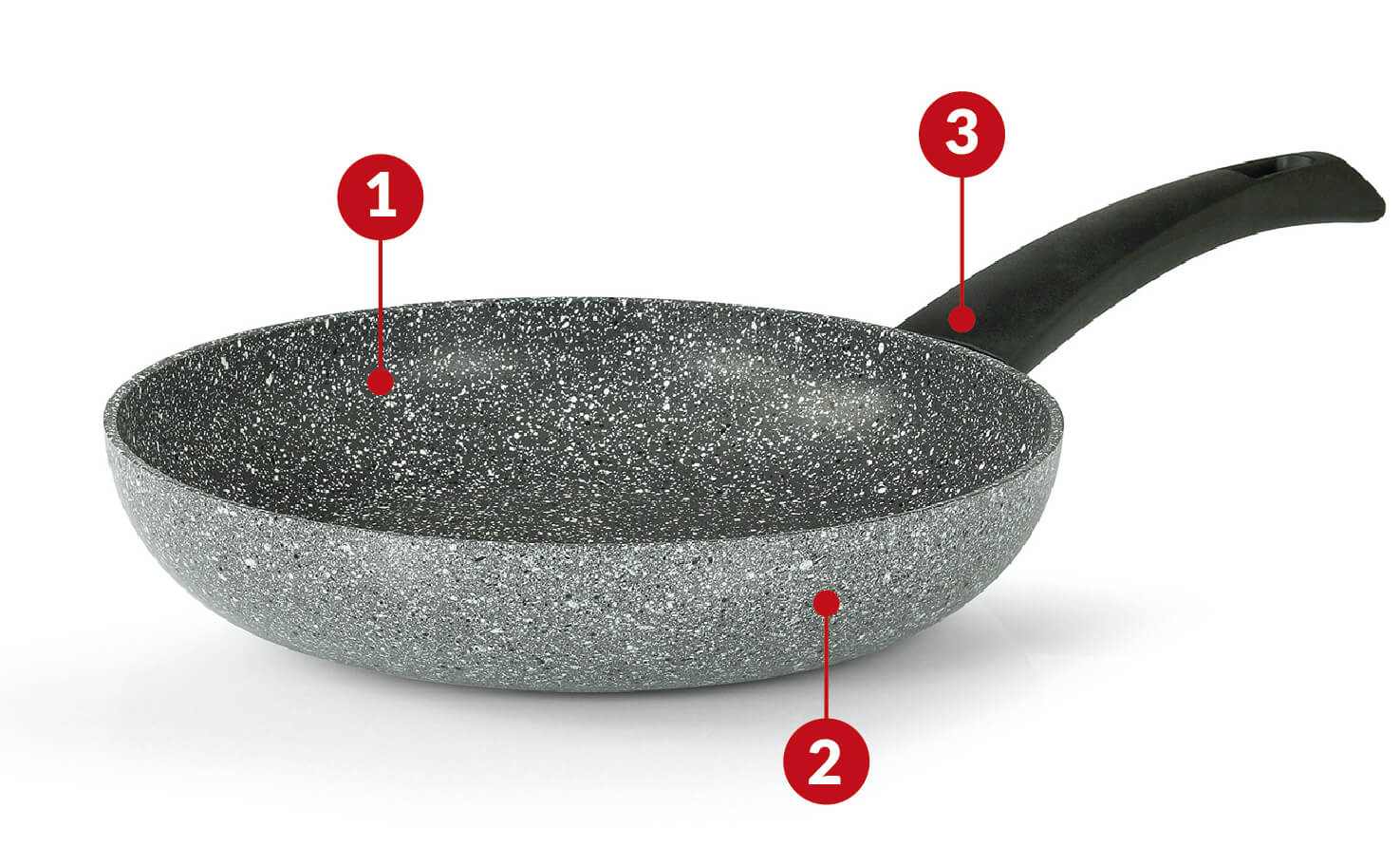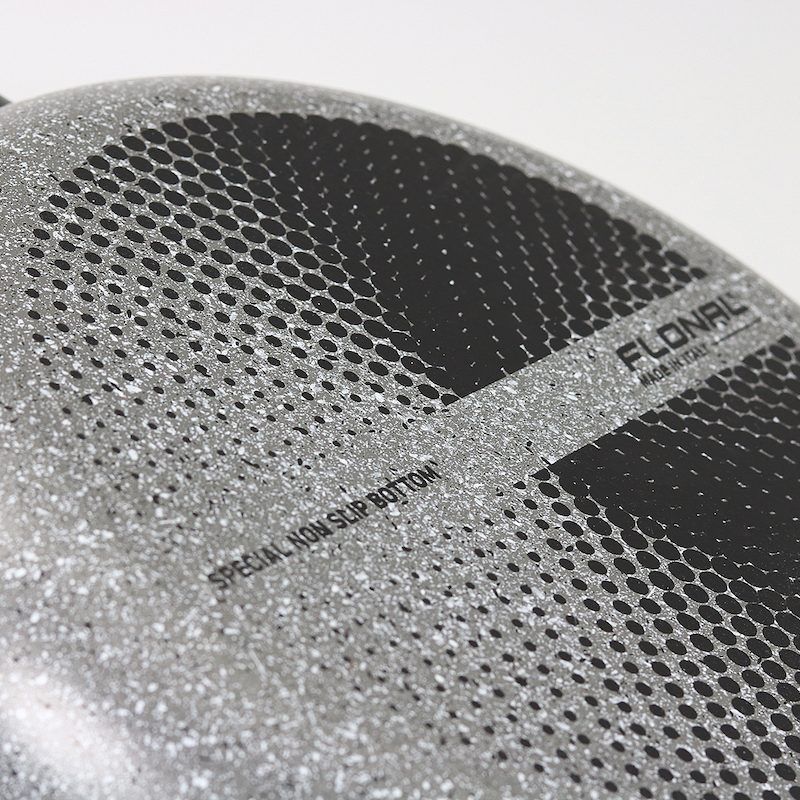 Special no slip bottom
Flonal provides this line with an important technical feature: the special non-slip bottom, to guarantee maximum safety during cooking!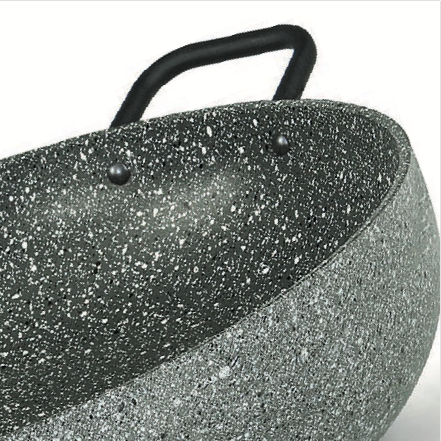 The quality of the coatings
The Magma-Tech interior ensures the preservation of non-stick properties over time, while the external porcelain enamel is a guarantee even at high temperatures.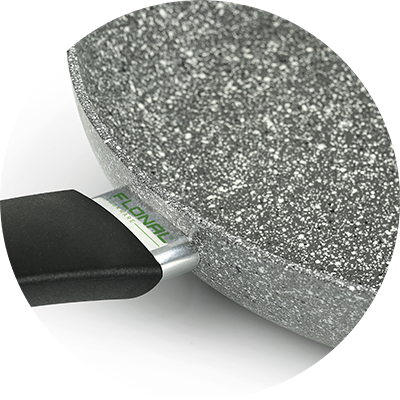 T-Saver
The ingenious device that allows healthy cooking and money-savings at the same time. When the frying pan reaches the ideal cooking temperature, the message Flonal is displayed on the flameguard.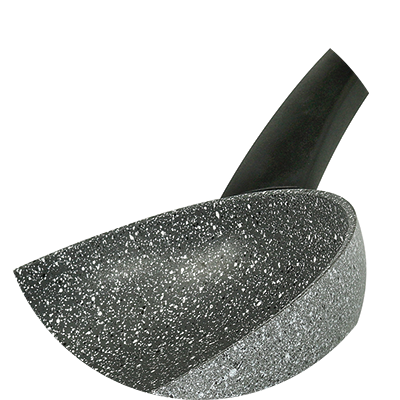 Stop overheating
The T-Saver device prevents the overheating of the pan with subsequent energy saving, healthier and more nutritious cooking, longer life of our Magma-Tech coating.
Advantages to improve your daily life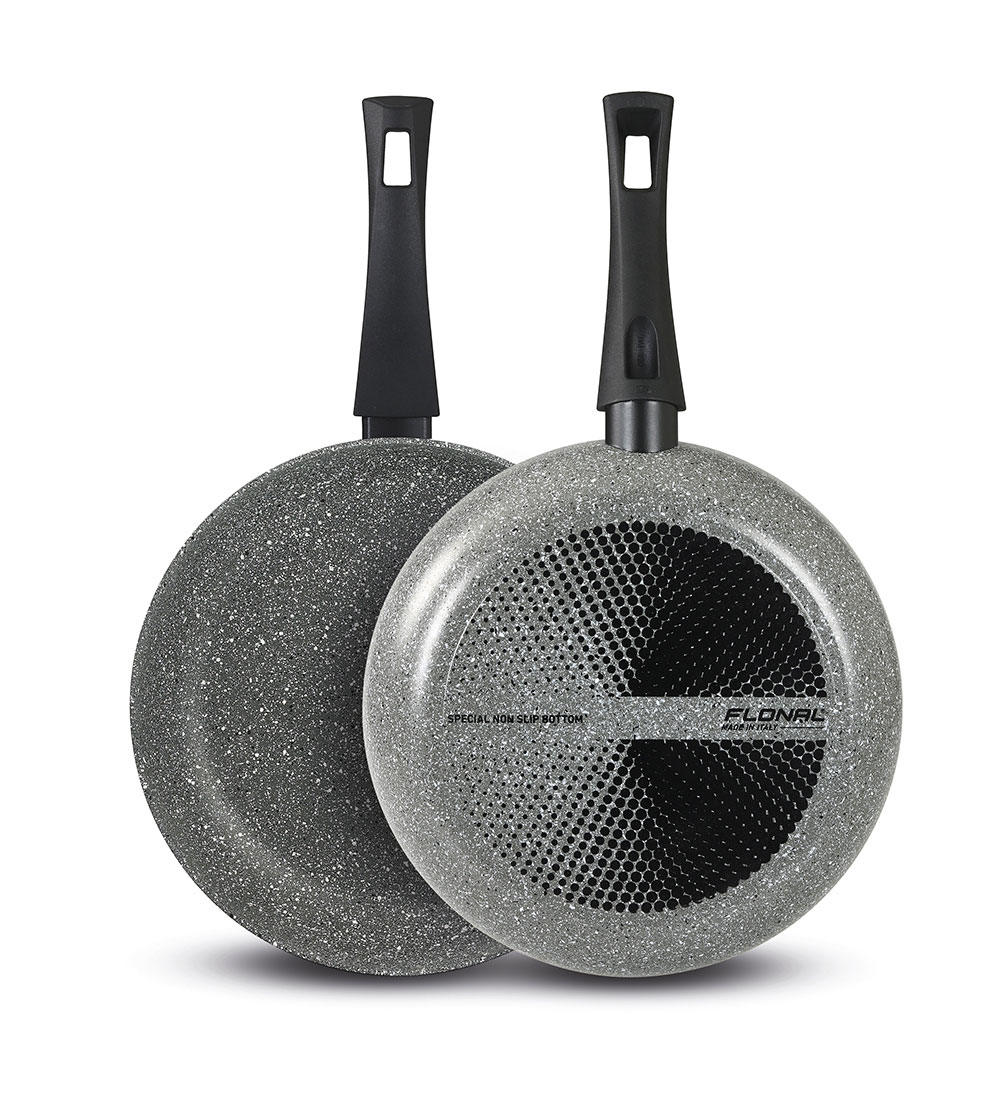 Safe coating.
Flonal non-stick coatings are free from nickel, heavy metals and PFOA.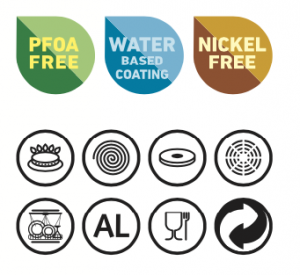 Pietra Viva is designed for daily and intensive use. The high-quality
non-stick coating is reinforced with hard mineral particles that make it particularly resistant to wear.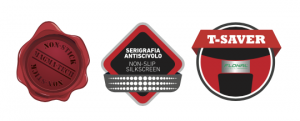 Our technology