PURA INDUZIONE
The professional tools for all kitchens
Wide diameters, capacious shapes, highest quality and suitability on all cooktops: these are the fundamental ingredients of Pura, the first Flonal line dedicated to the professional sector offered in two versions
Features
Benefits
Assortment
Catalogue

Cooking with Pura Induzione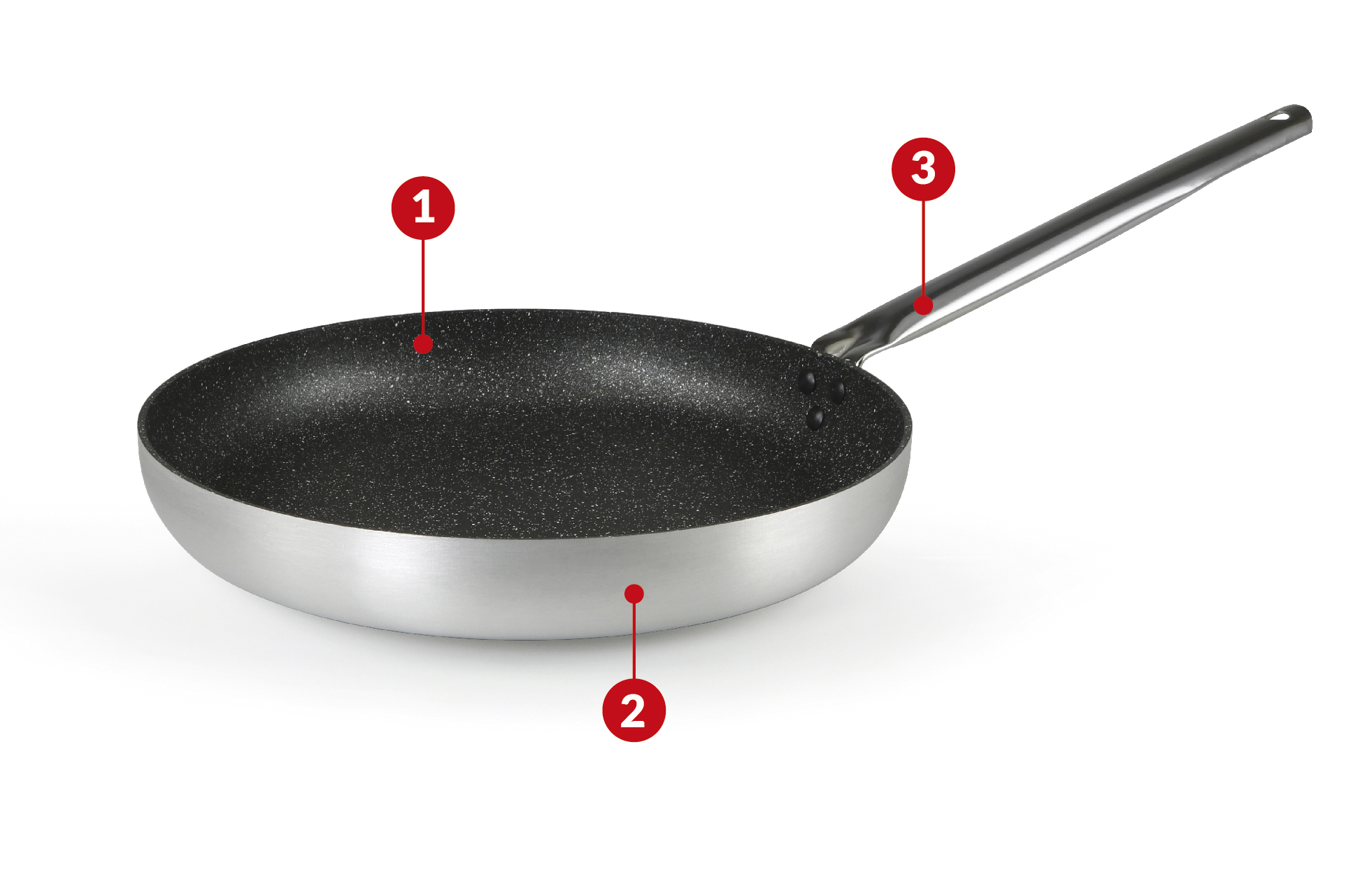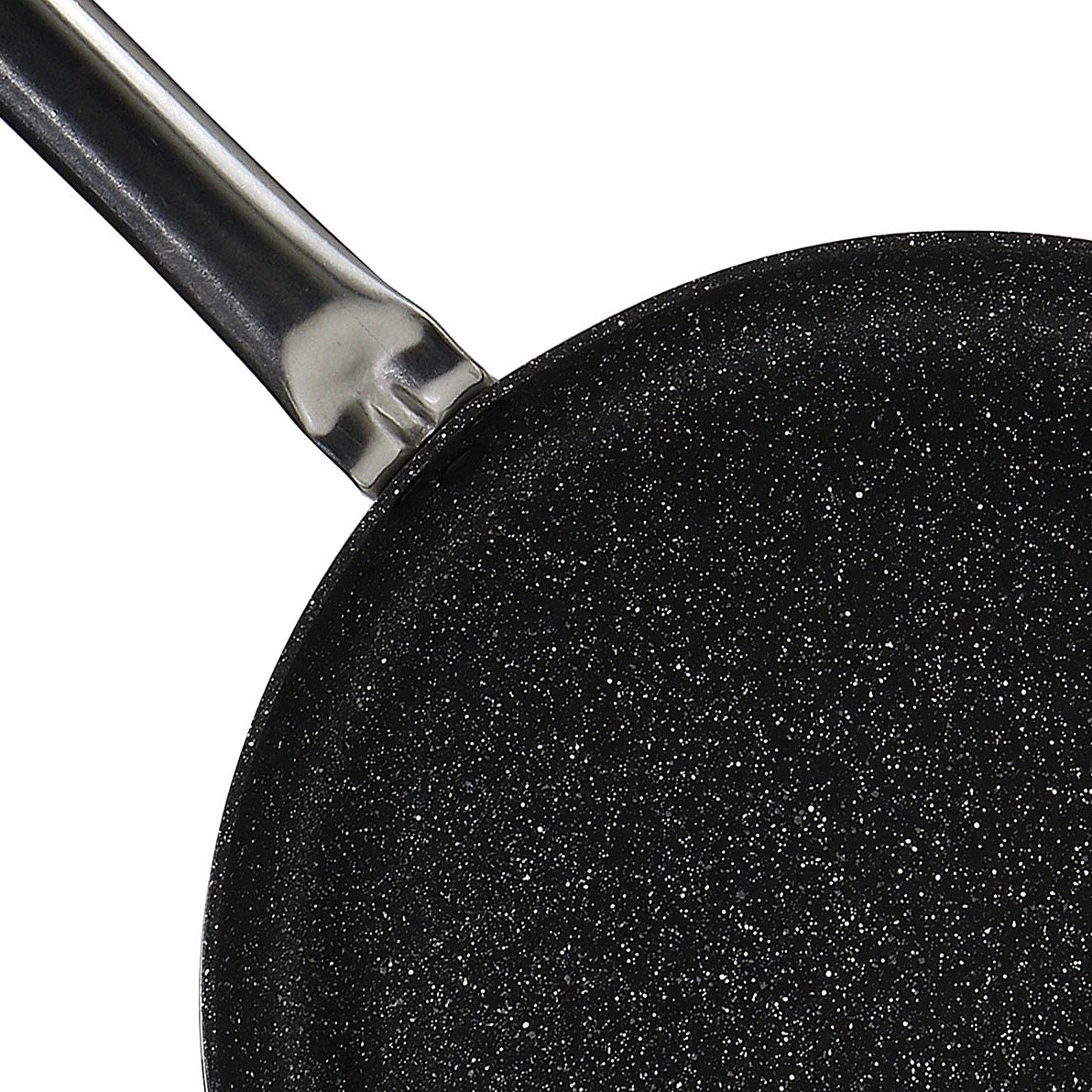 Outstanding non-stick!
Magma-Tech Plus coating, an ultra-reinforced system with mineral particles, designed to withstand the most intensive uses and metal tools. It also has outstanding non-stick properties which are maintained over time.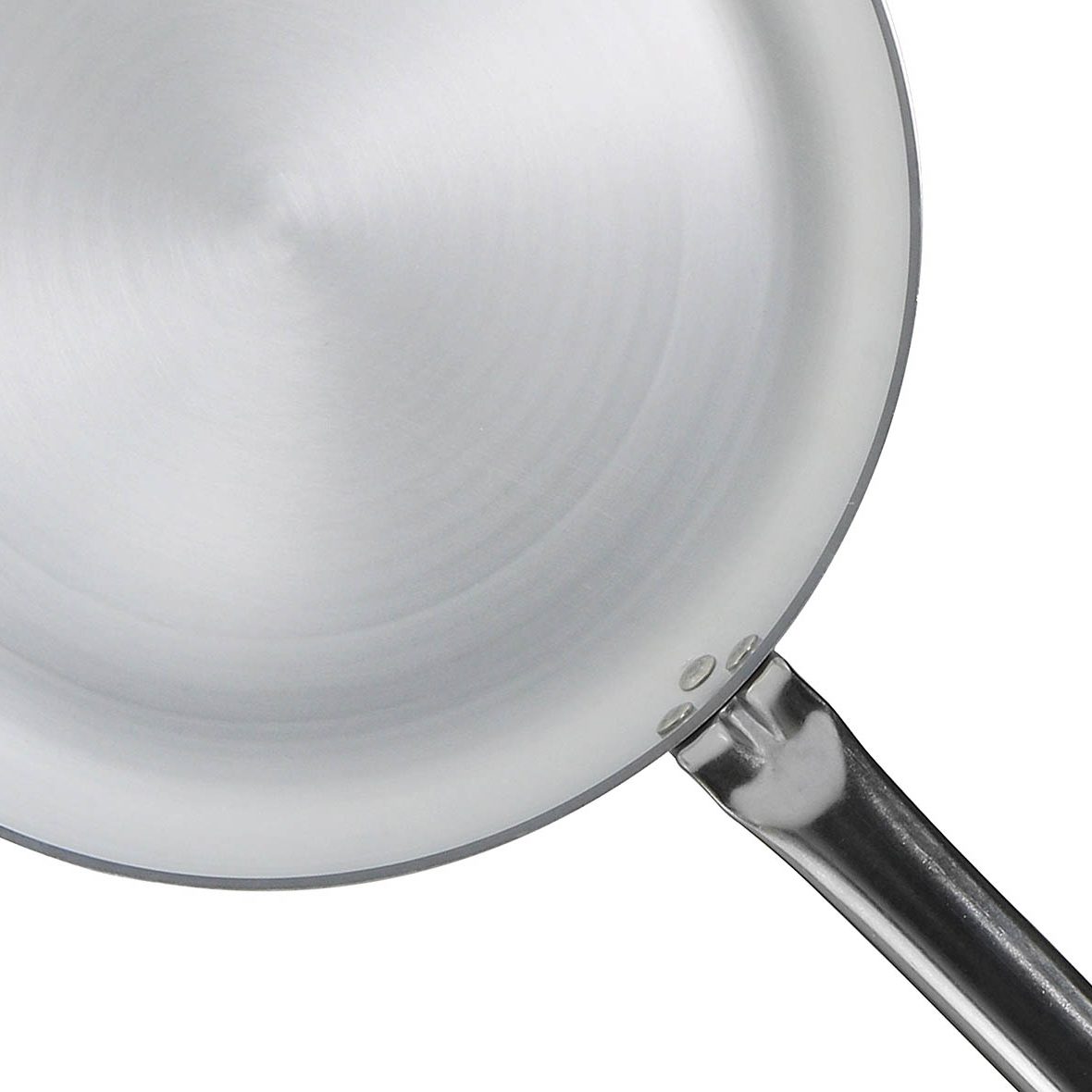 Pure aluminium
Brushed and without coating: an evergreen finishing in the professional field dedicated to the more traditional chefs who can thus have an indestructible product with unlimited durability over time.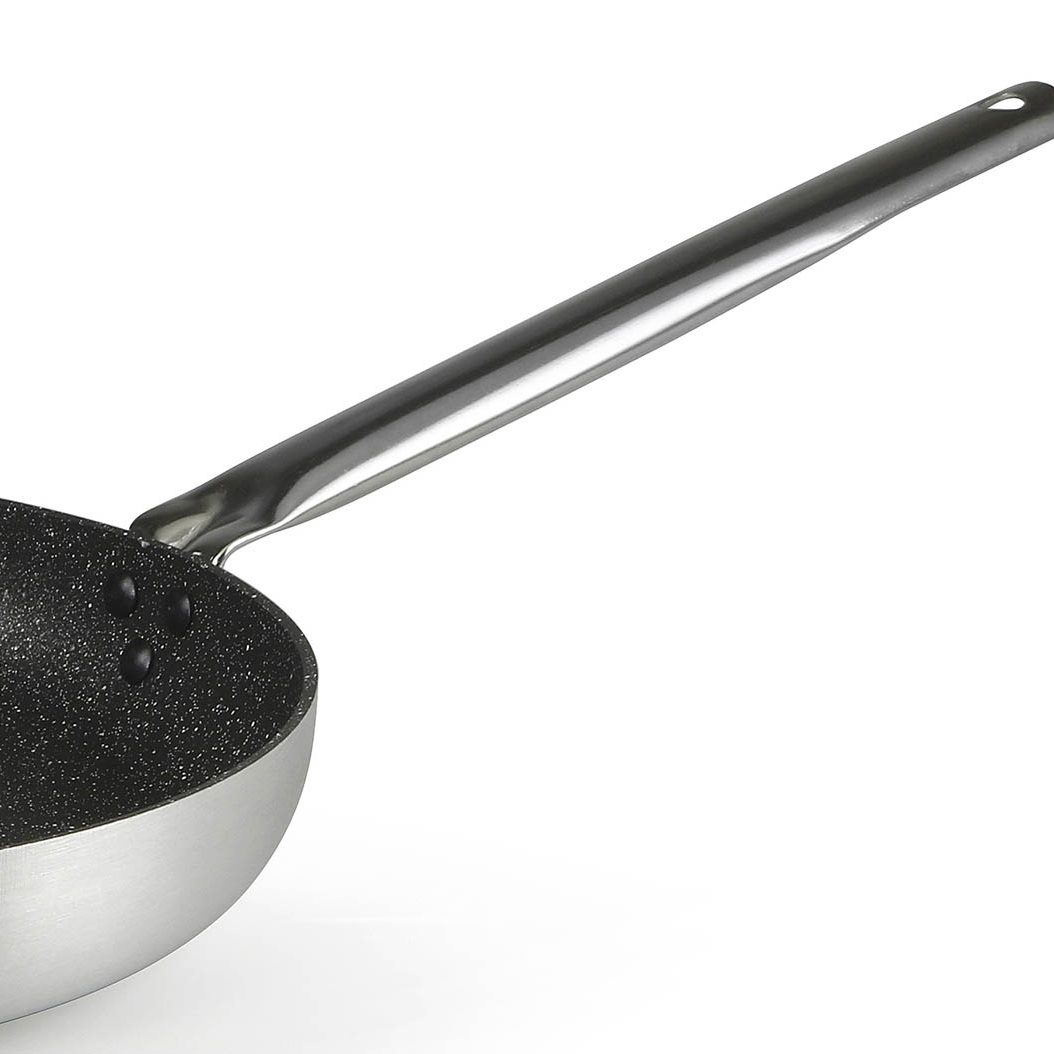 Comfortability
The long stainless steel tubular handles reduce heat transmission and improve the handling while cooking.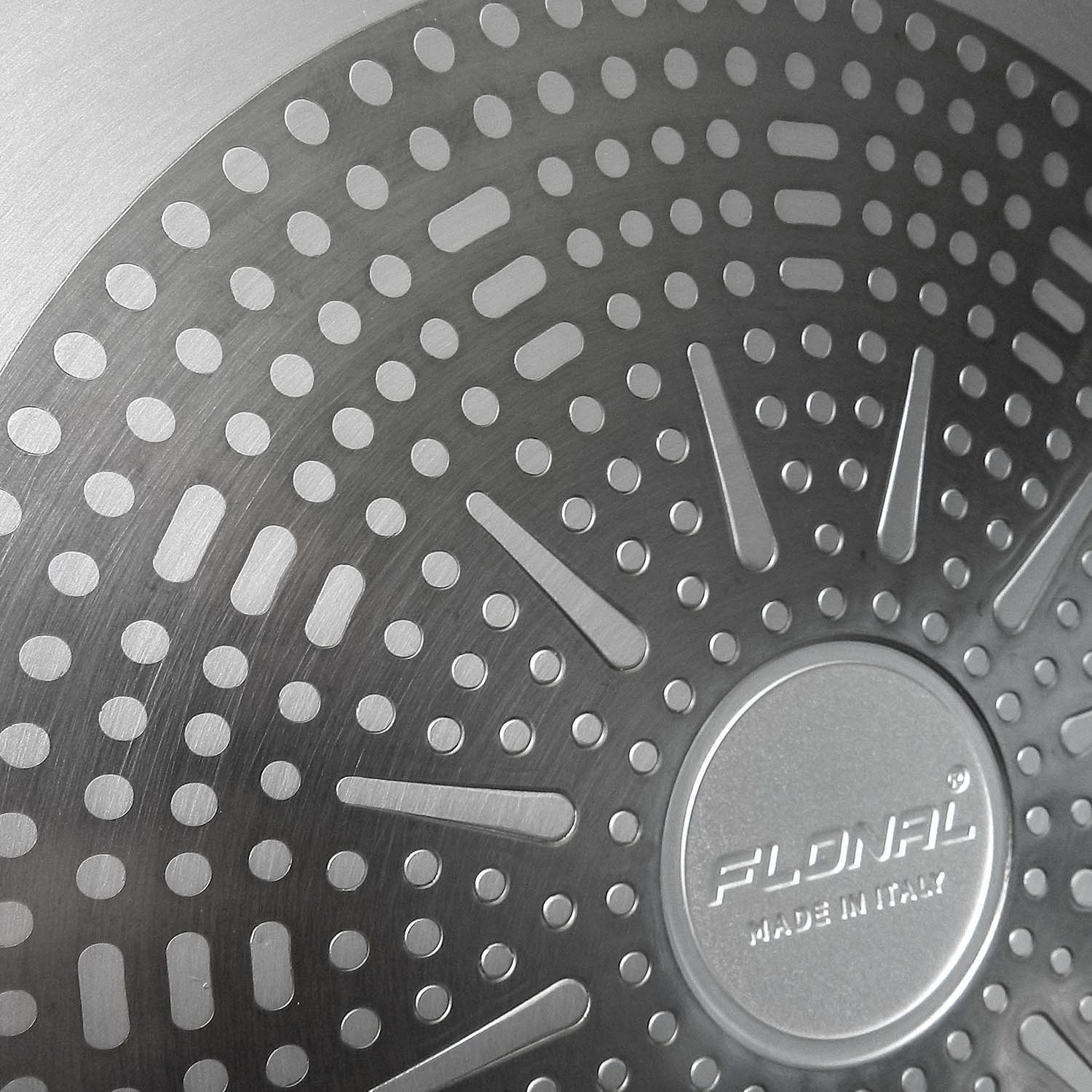 High thickness
The high thickness of the bottom allows a uniform distribution of the heat, for perfect and tasty cooking on all surfaces (including induction).
Advantages to improve your daily life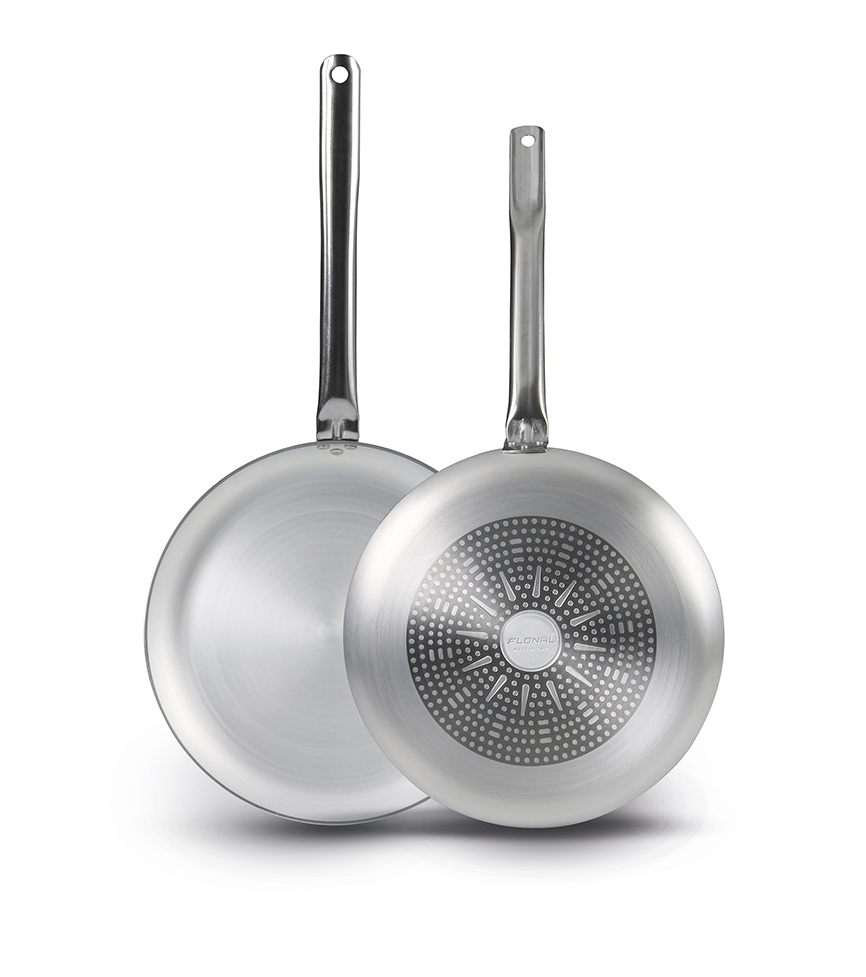 Safe coating.
Flonal non-stick coatings are free from nickel, heavy metals and PFOA.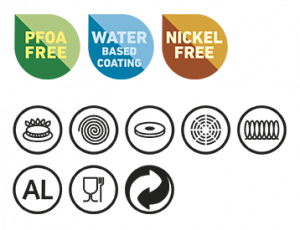 Bodies are made of 99,5% extra pure aluminium, naturally suitable for food contact and free of heavy metals.

Our technology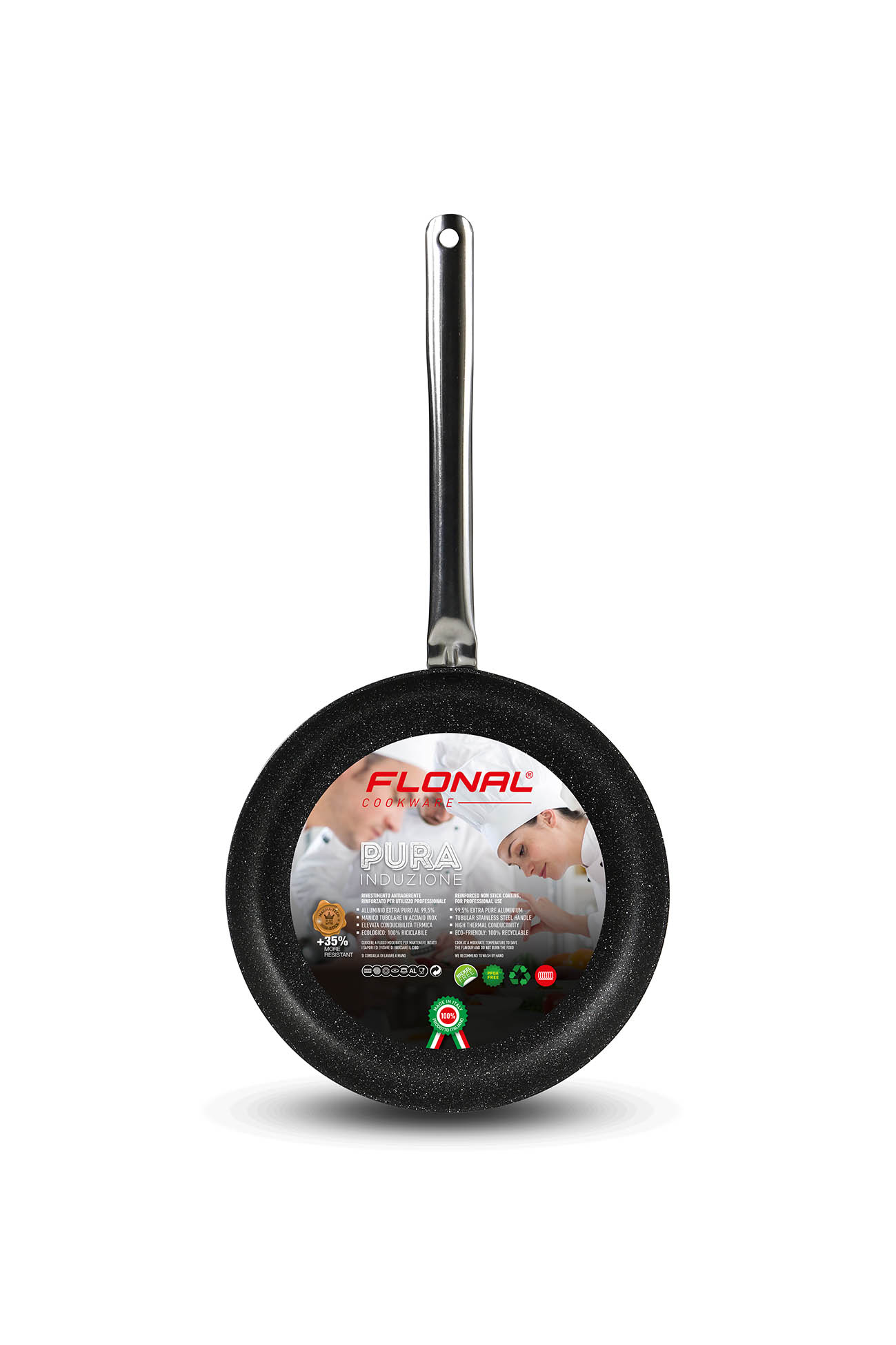 Pura Induzione guarantees: