Rocky Twins
Union is strength!
A set consisting of a frying pan and a wok, which can be used either individually, as traditional cooking tools, or joined together to form Rocky Twins! The pan is transformed into a lid that, thanks to special couplings, forms with the wok a single body capable of retaining the heat inside, reducing considerably the cooking time.
Features
Benefits
Assortment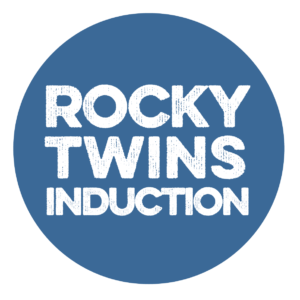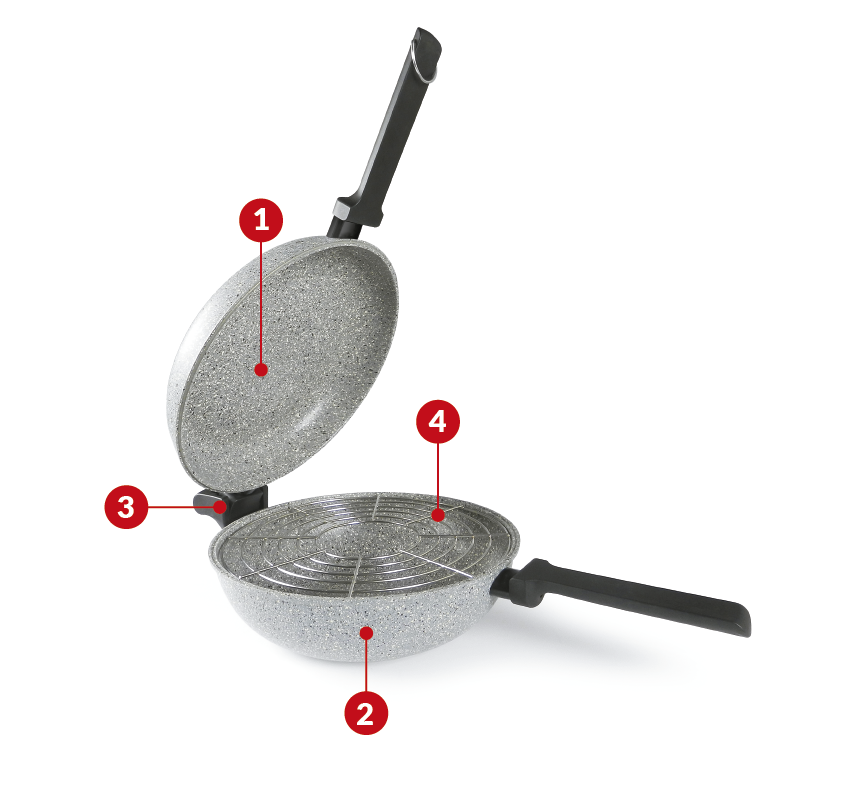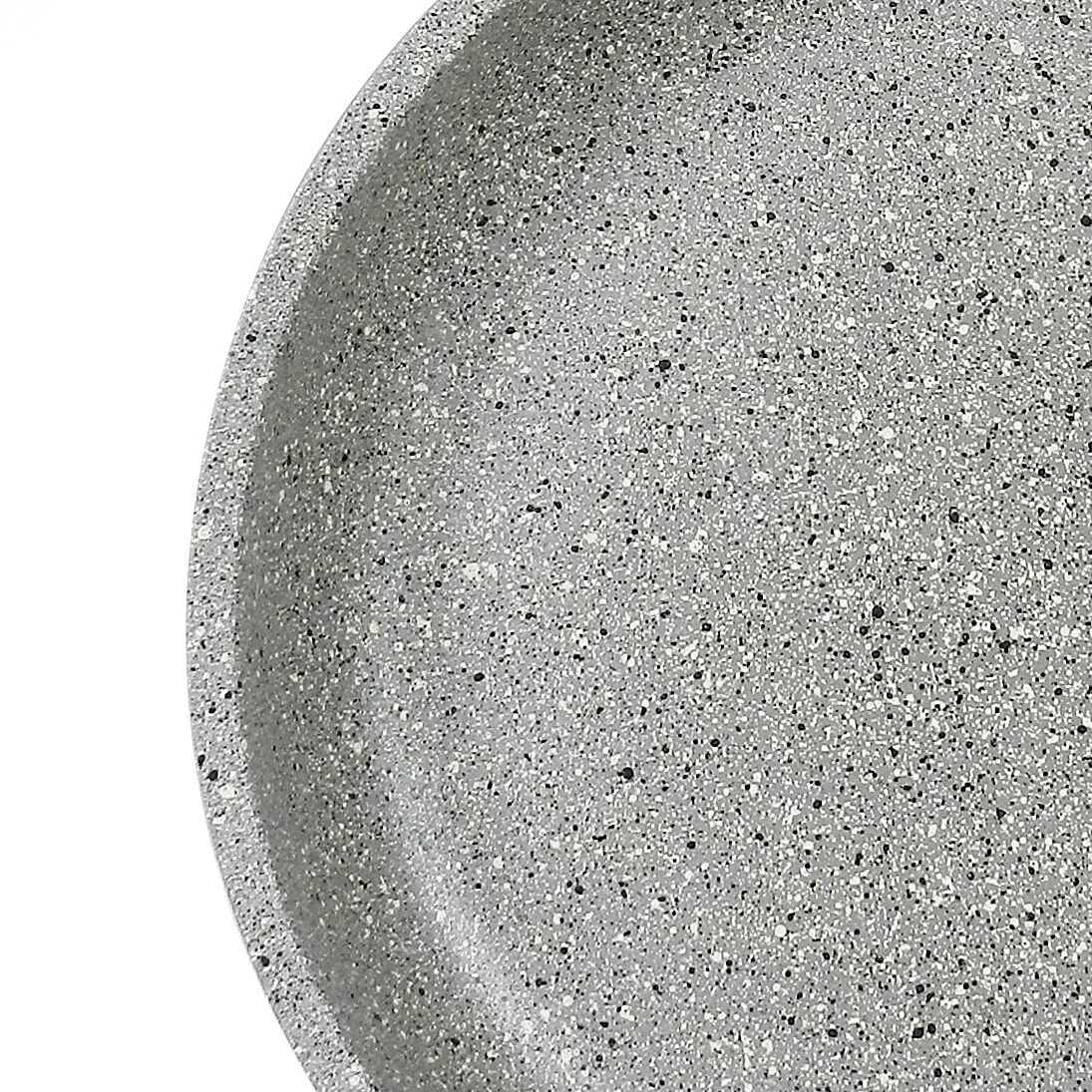 Excellent non-stick
Magma-Tech Plus coating, ultra-reinforced system with mineral particles, is designed to withstand the most intensive uses and metal tools. It also has outstanding non-stick properties which are maintained over time.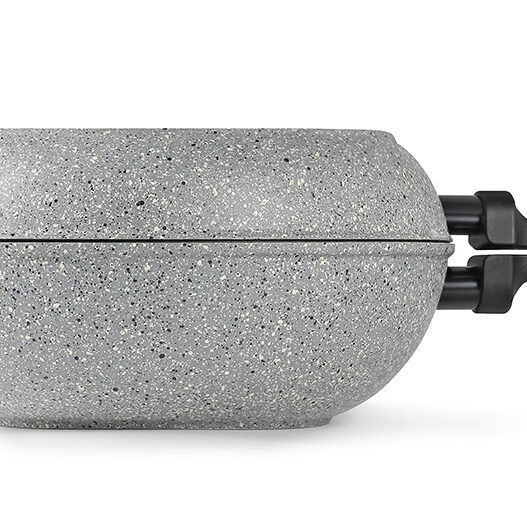 Original multi-cooking tool
To fry, stir, steam cooking, stew, braze, boil. A revolutionary product that changes the way you cook. An original invention able to offer several benefits and advantages.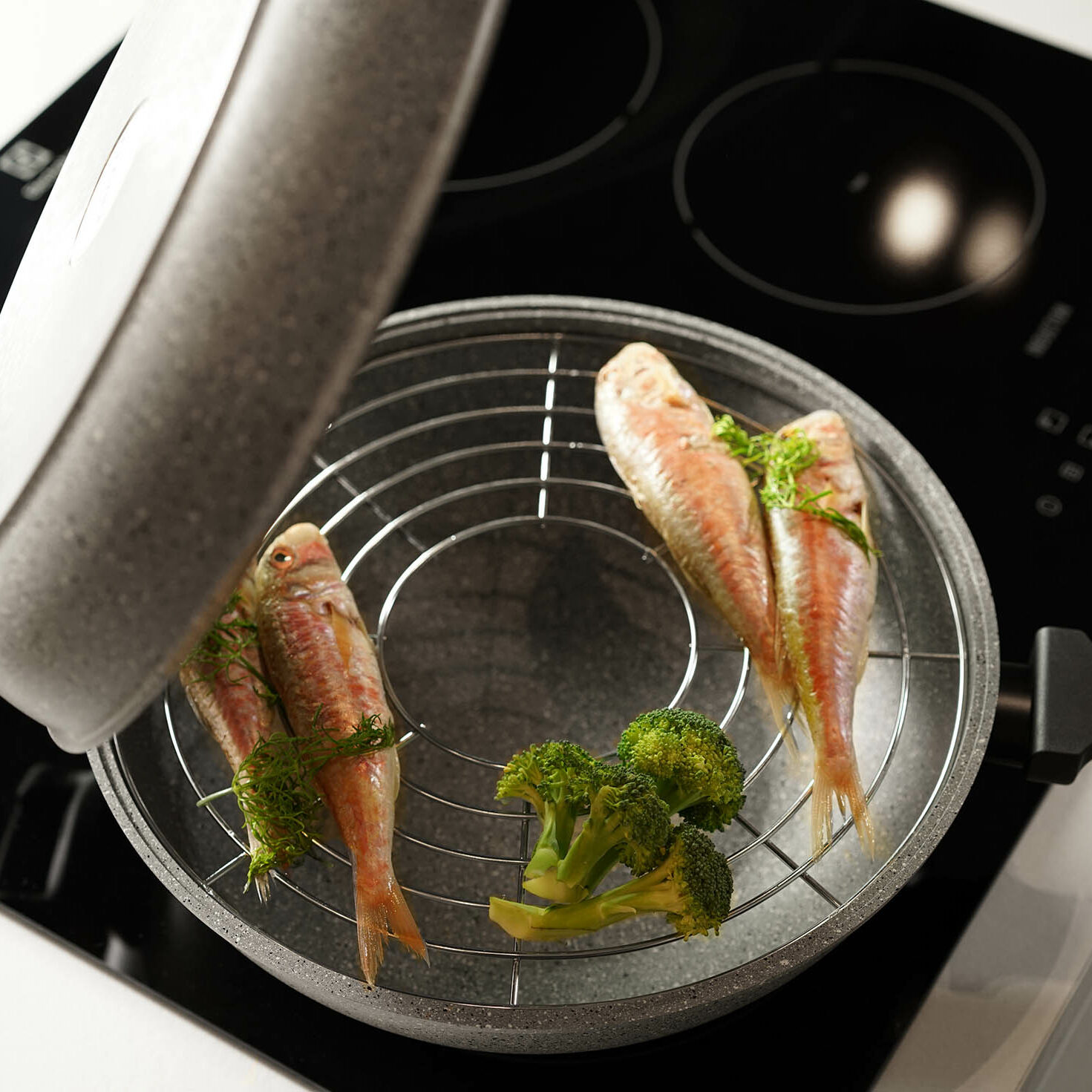 Outstanding steamer
Thanks to the stainless steel grill, Rocky Twins become an highly – performing steamer; the perfect matching of the aluminium bodies keeps the heat inside by reducing cooking time.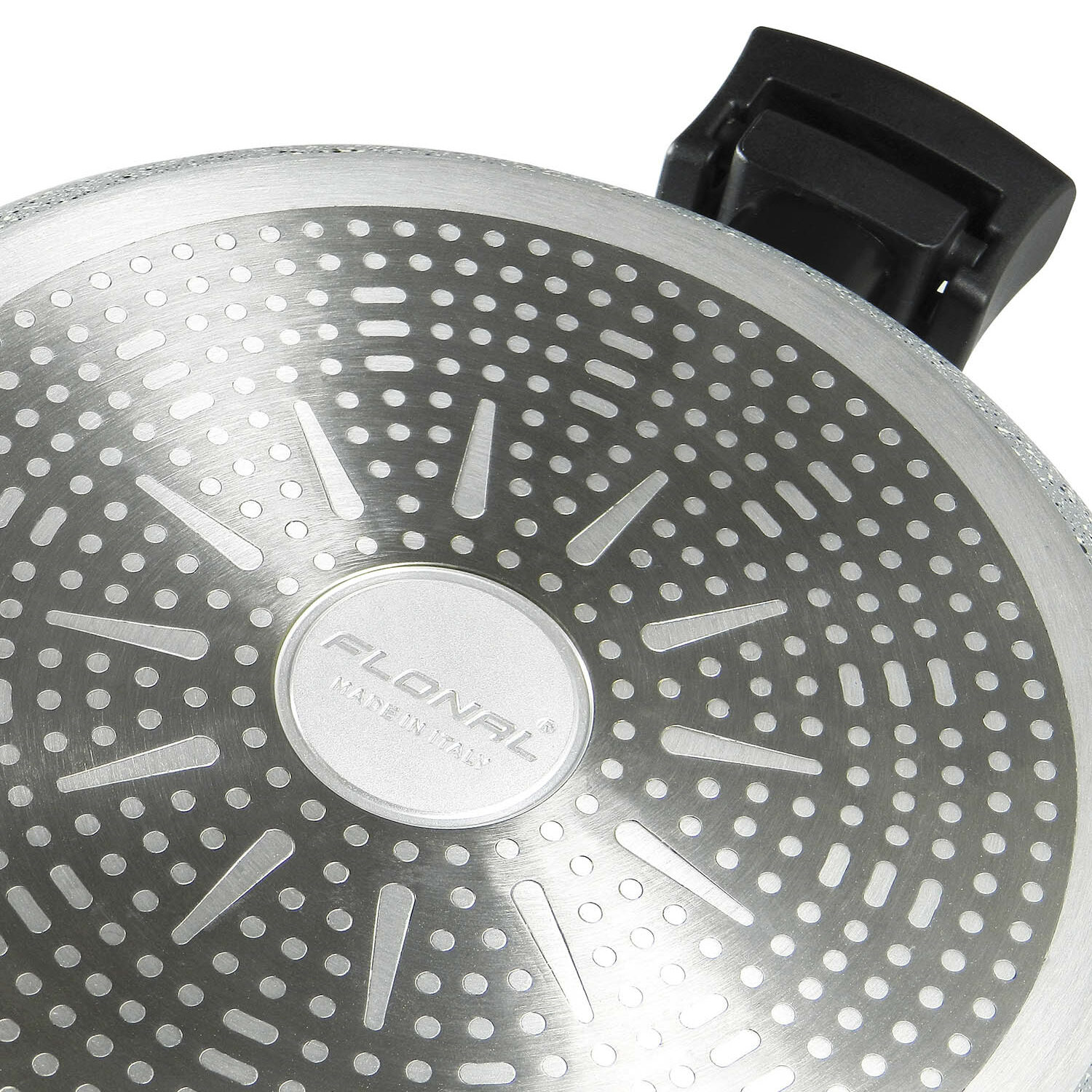 For all hobs
Rocky Twins is suitable for all cooking surfaces, induction included
Advantages to improve your daily life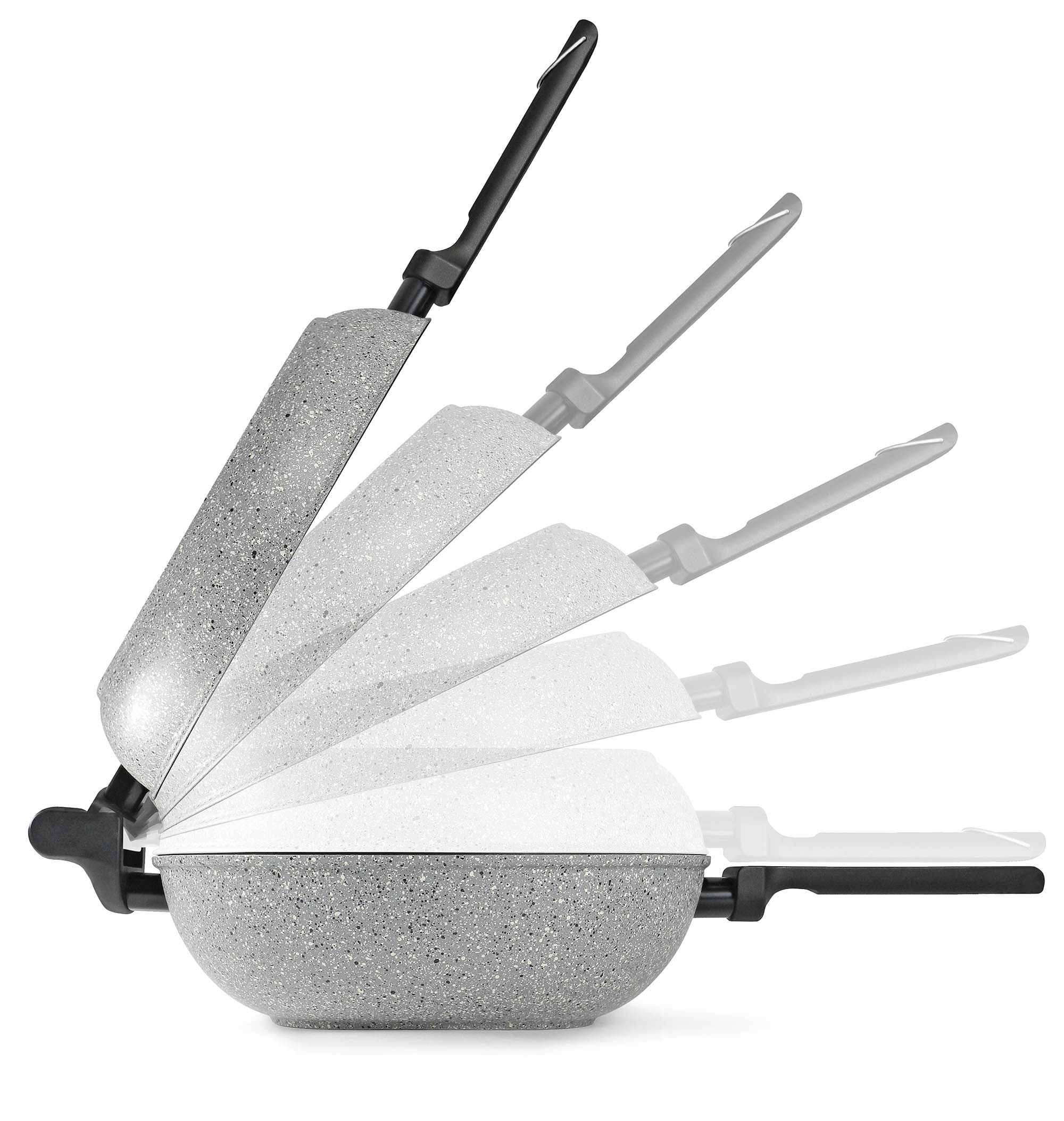 Safe coating.
Flonal non-stick coatings are free from nickel, heavy metals and PFOA.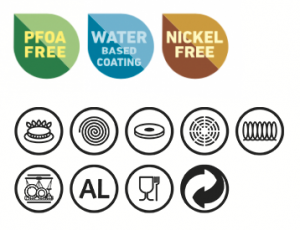 This revolutionary product can be used as frypan, stirfry, small oven, steamer, pasta cooker, to blow up vegetables, to turn scrambled eggs, and in many other ways.

Our technology