SASSO
Naturally resistant, naturally Sasso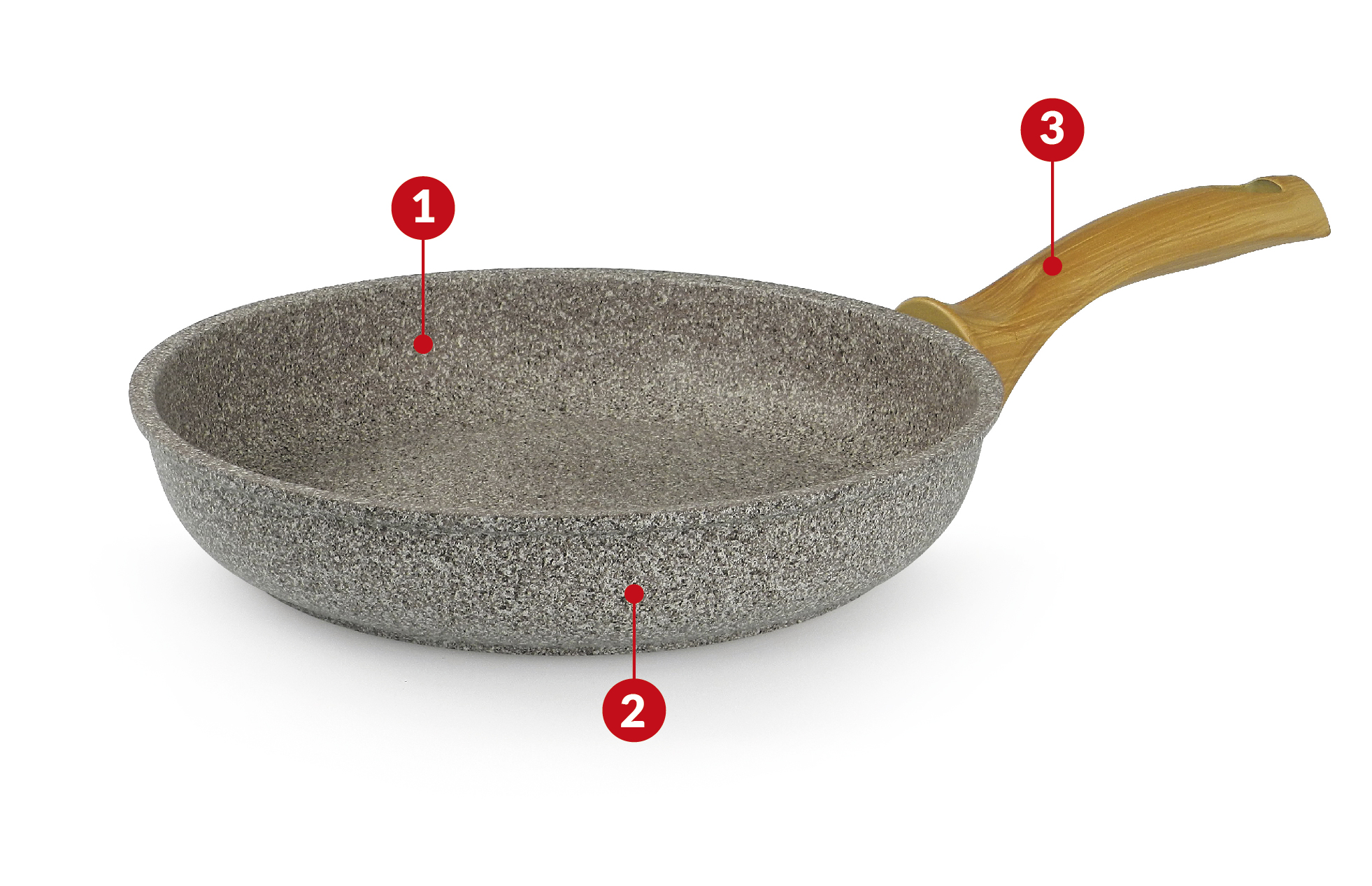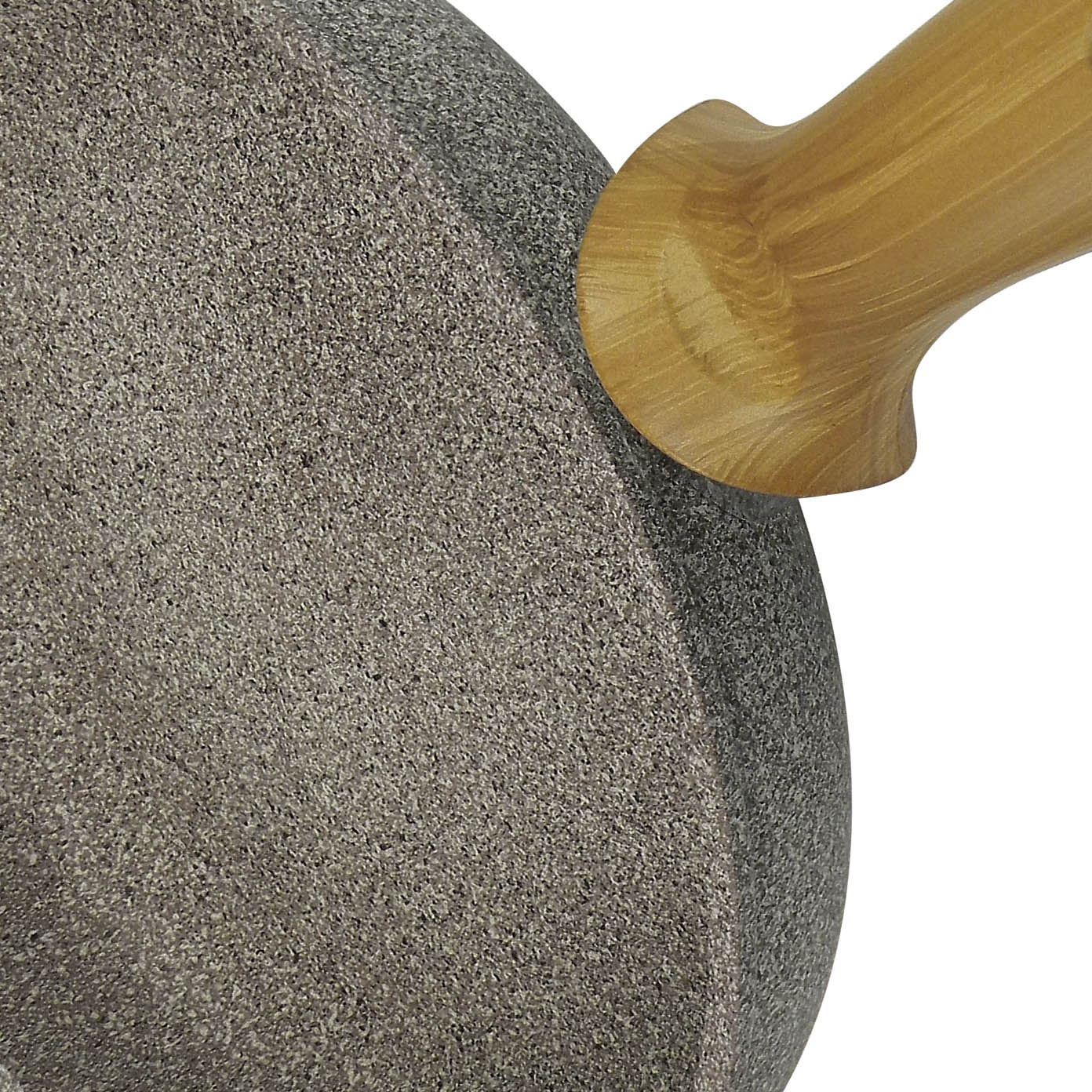 Natural style
The wood effect handle matches perfectly with the aluminium body, creating a fresh and natural feeling. Wide and ergonomic, it allows a safe and comfortable grip.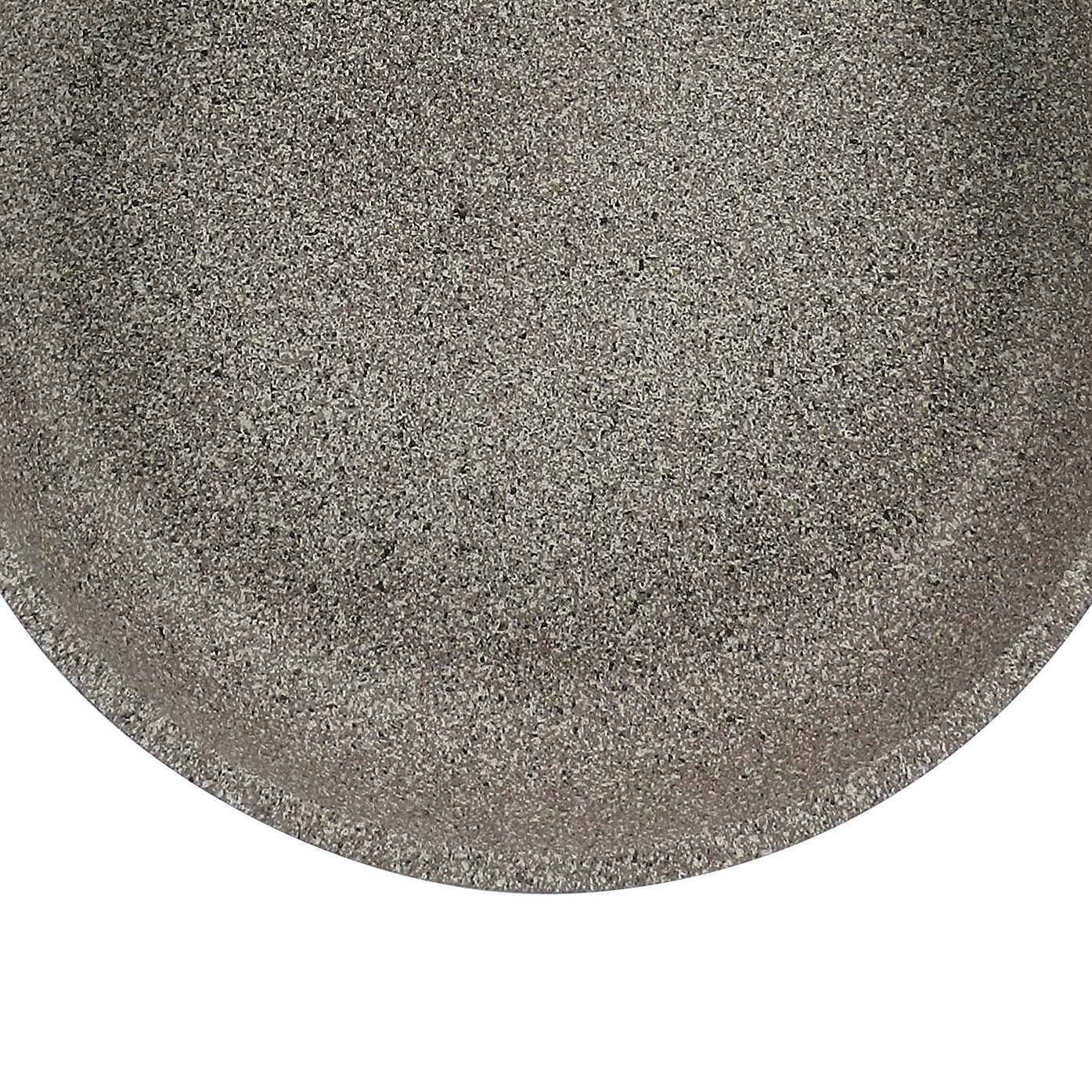 Perfectly non-stick
The Magma-Tech Plus coating, ultra reinforced with micro mineral particles, is designed for maximum wear resistance, stable and efficient performances over time.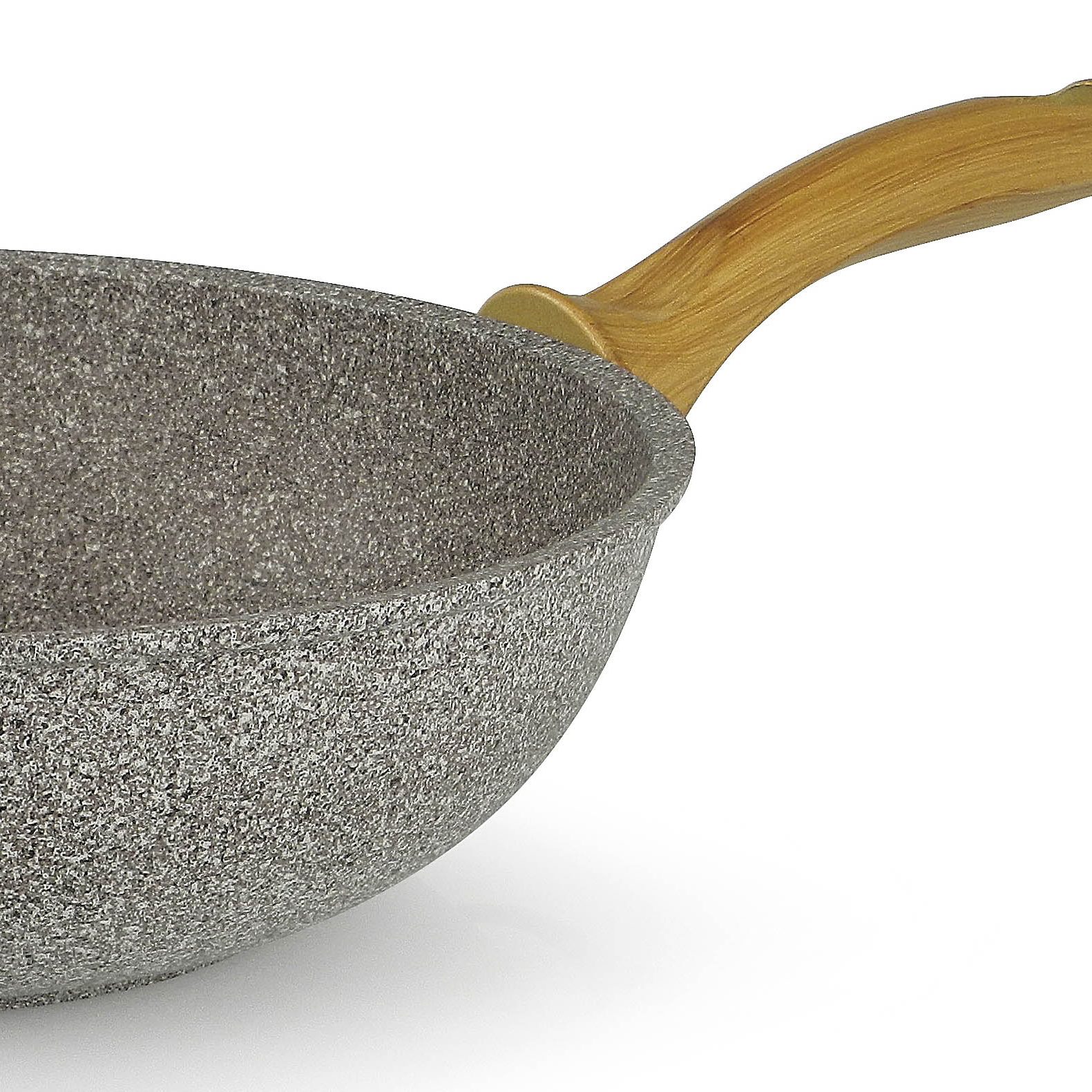 A revolutionary substrate
High Ground System is a real barrier that, besides protecting and making the coating more resistant, improves the release properties thanks to the special rough effect and a wider cooking surface.
Modern functionality
The high aluminium thickness on the bottom ensures perfect heat distribution during cooking. The forged body, characterized by pronounced edges, ensures the best stability and resistance over time. It is compatible with all the cooking hobs, including induction.
Advantages to improve your daily life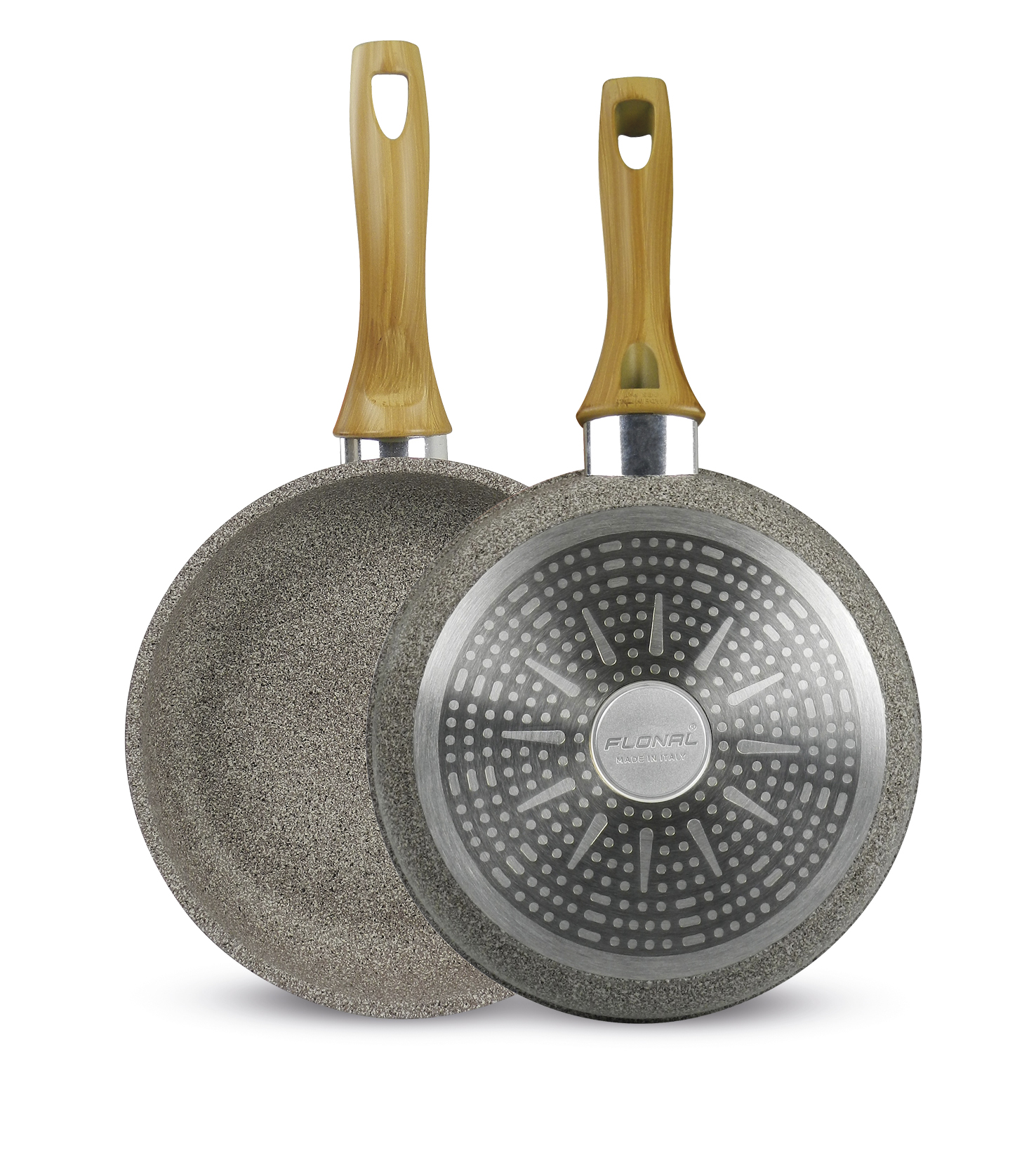 Safe coating.
Flonal non-stick coatings are free from nickel, heavy metals and PFOA.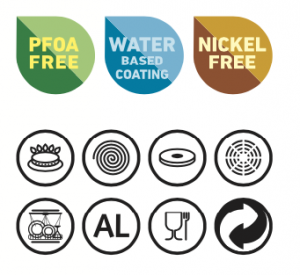 Its design is studied to obtain highly performing solid shape, with a wider cooking surface.

Our technology