Terrarossa
Nature and passion
Warm and passionate colours, inspired by the nature, feature this line of products. The highly efficient coating allows healthy and natural cooking. Easy and quick to clean with a cloth and warm water: another eco-friendly way to respect the environment, avoiding waste. Terrarossa is what more gets closer to the Italian cuisine and love for tradition.
Features
Catalogue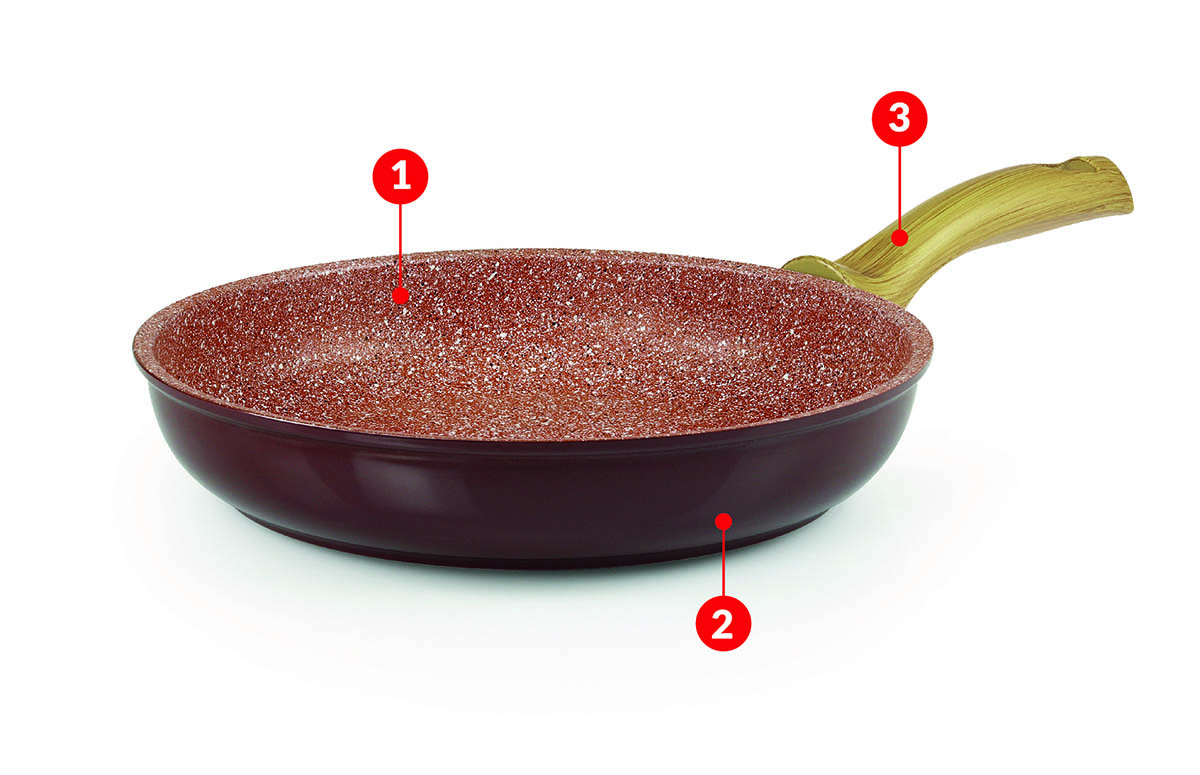 Advantages to improve your daily life
The high aluminium thickness on the bottom ensures perfect heat distribution during cooking. The forged body, characterized by pronounced edges, ensures the best stability and resistance over time.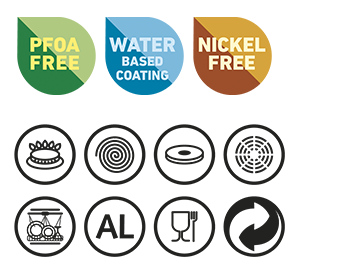 Safe coating.
Flonal non-stick coatings are free from nickel, heavy metals and PFOA.
Our technology