Dura Induction
Functionality and hardness in the kitchen
Dura induction is the result of an accurate design research that aims to the functionality and the perfection in all respects. Characterized by a forged aluminium body with high thickness, Dura Induction shows an elegant and really tough structure, thanks to its particularly prominent rim which makes this pan solid and crushproof over time.
Features
Benefits
Assortment
Catalogue

Cooking with Dura Induction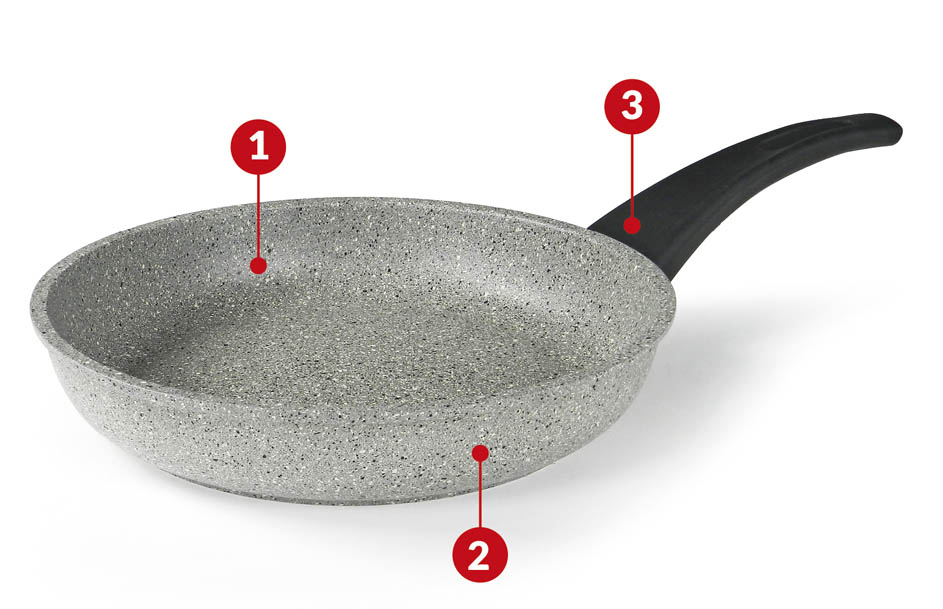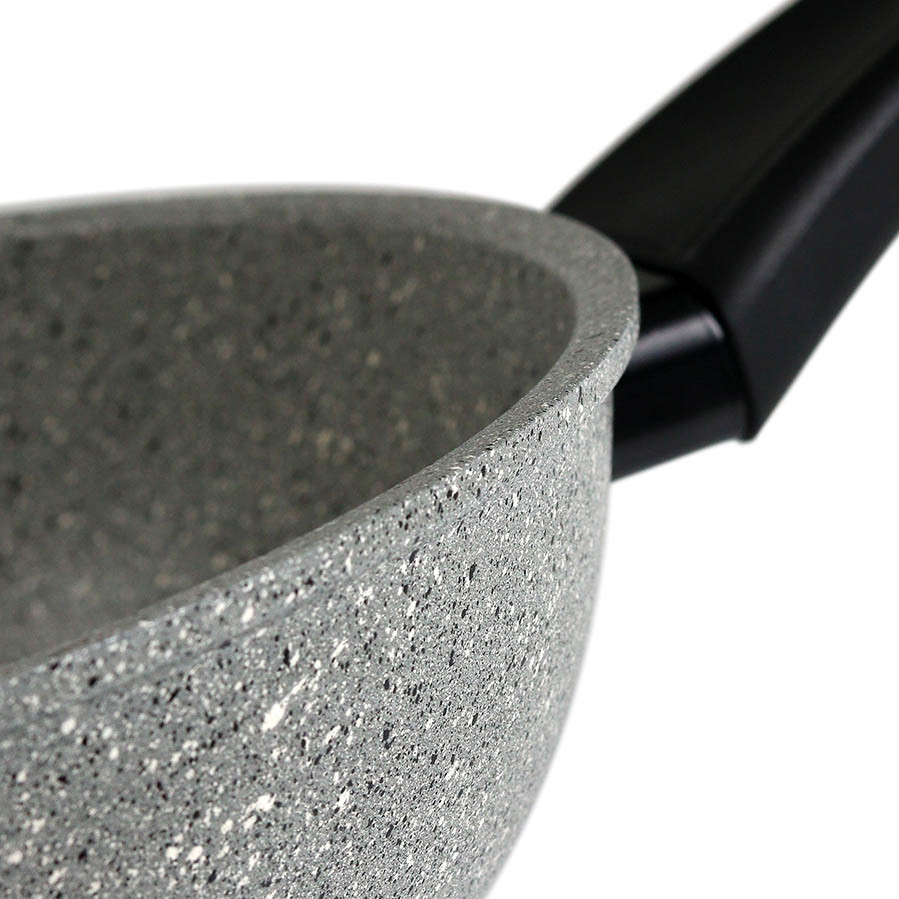 Forged aluminium

The forged body, characterized by pronounced edges, allows to obtain solid and aesthetically pleasant shapes. The high aluminium thickness on the bottom ensures perfect heat distribution during cooking.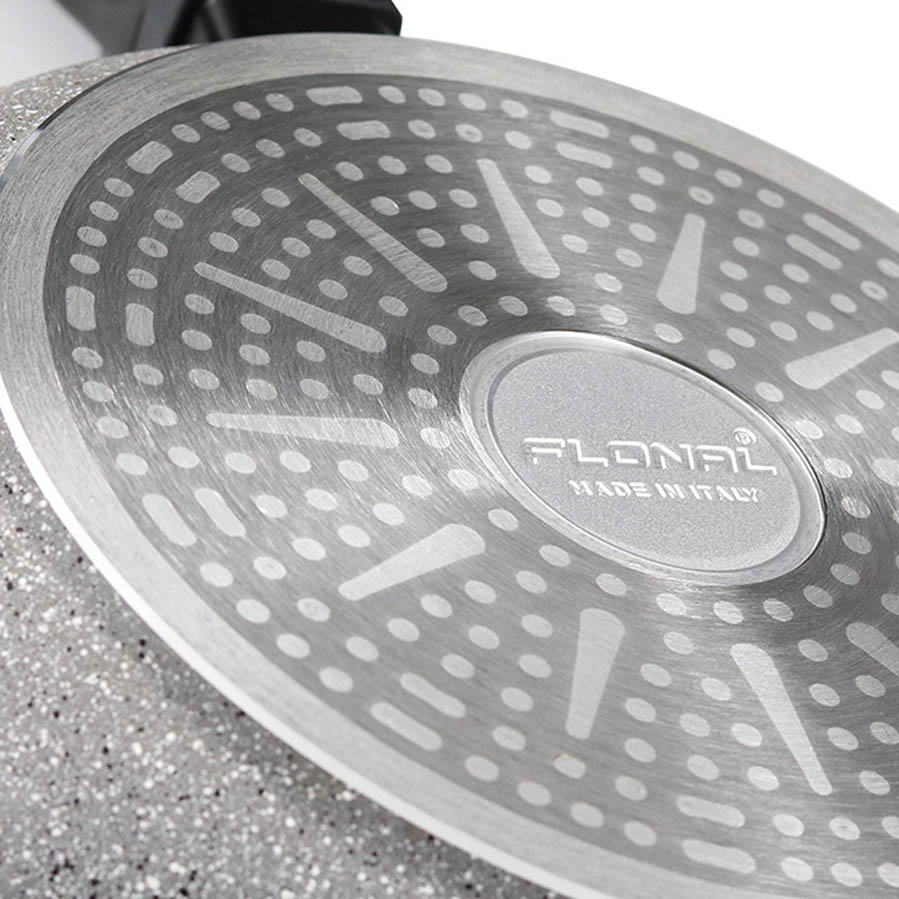 Modern functionality
It is compatible with all the cooking hobs, including induction, thanks to a new technology that consists in applying the magnetic bottom simultaneously with the forging operation; this allows to optimize the production process and to limit considerably the costs in comparison with other induction lines of the same quality level.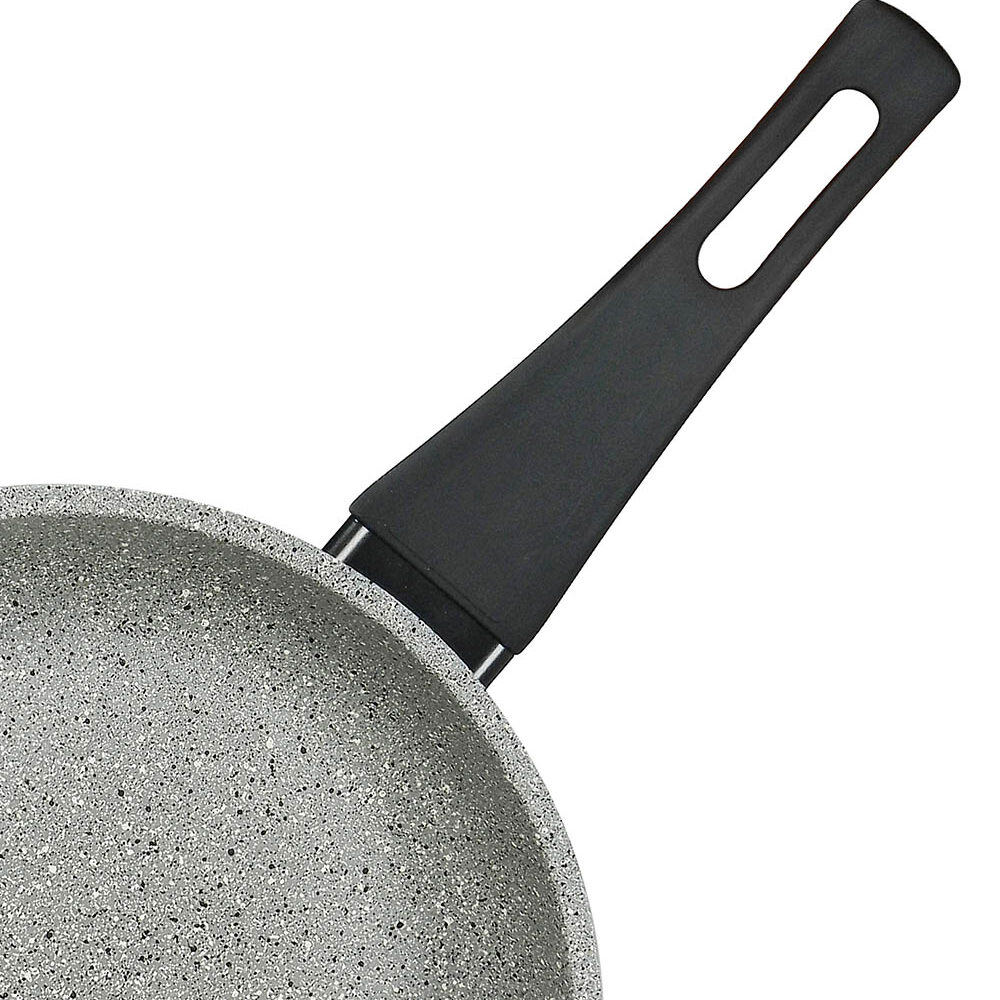 Comfortable grip
The wide and ergonomic bakelite handle is characterized by a soft finishing and allows a safe and comfortable grip.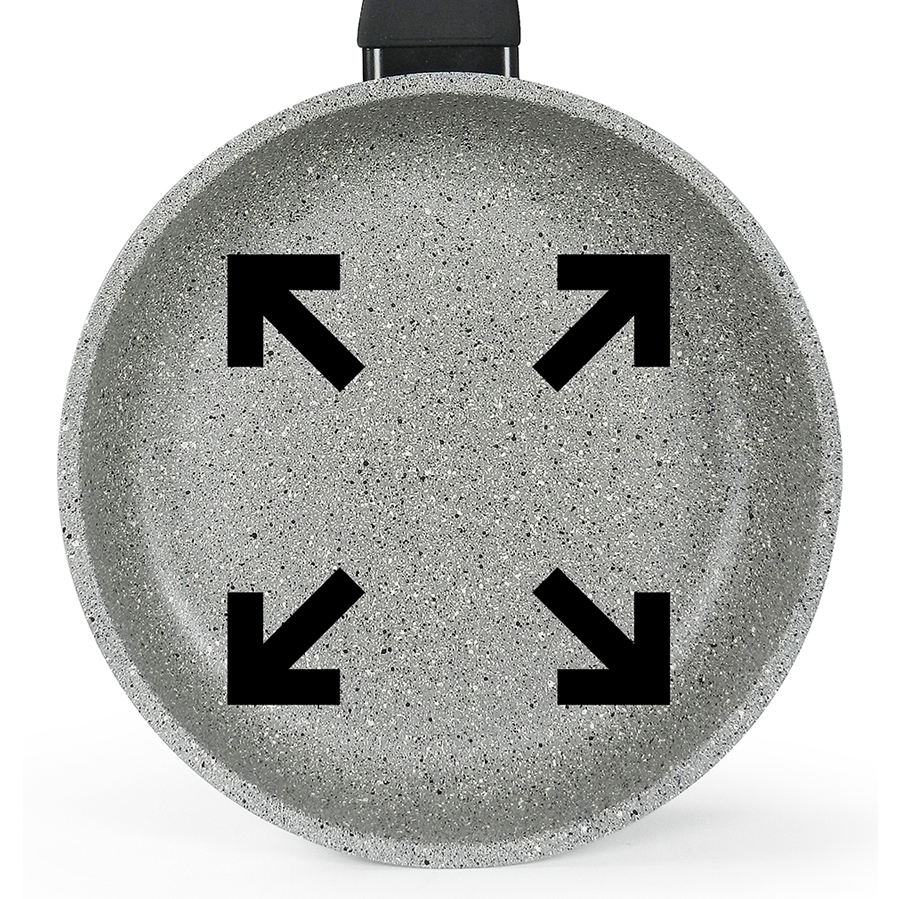 Wider cooking surface
The bottom, differently from most of the frypans currently in the market, is incredibly wider, offering a greater capability and a larger cooking surface.
Advantages to improve your daily life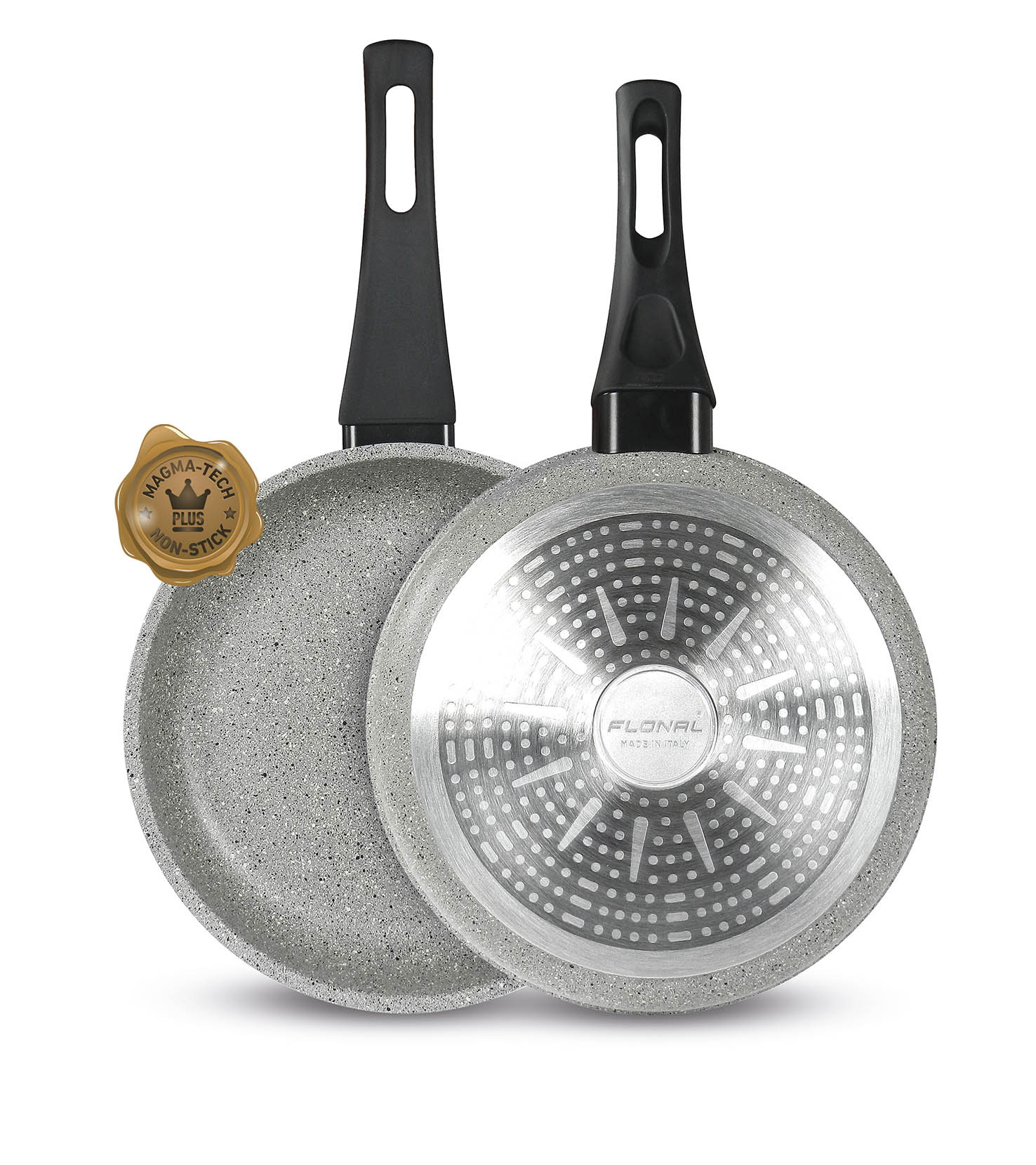 Safe coating.
Flonal non-stick coatings are free from nickel, heavy metals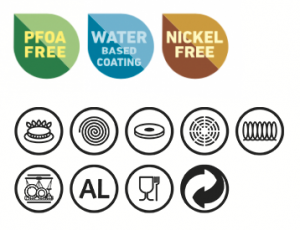 The Magma-Tech Plus non-stick coating ensures the maximum release besides a greater resistance against scratches and abrasions, even with metallic tools. It is studied for intensive use, guarantees stable and efficient performances

Our technology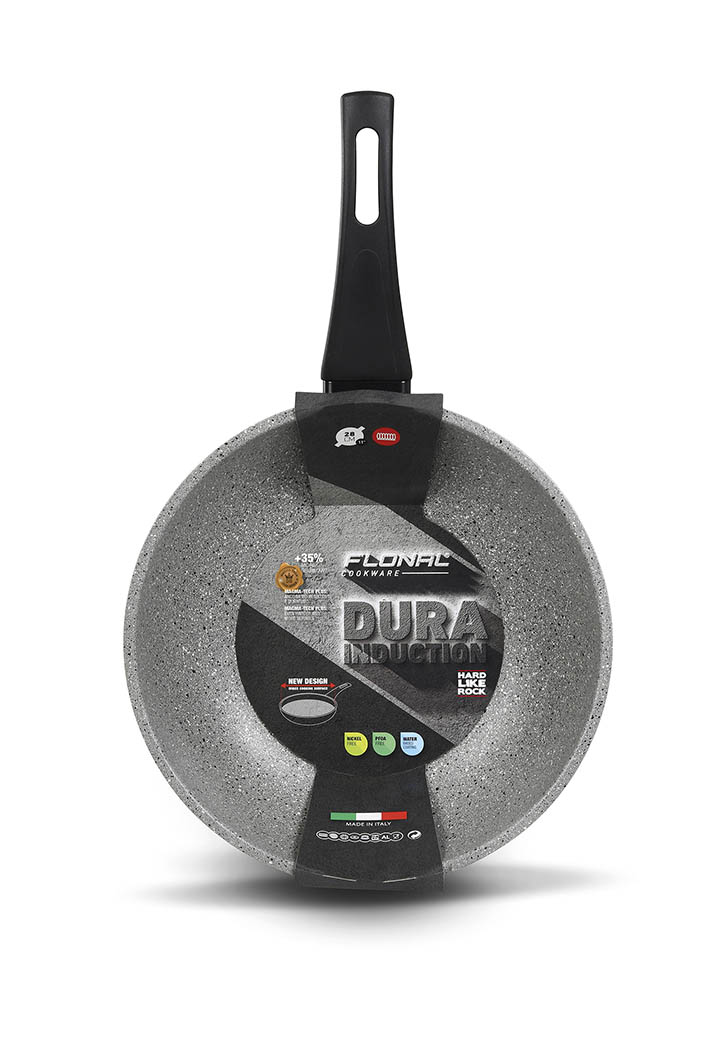 Dura Induction guarantees: